10 Insightful Facts About Eyelid Lift Surgery
Dr. Roberto Garcia | 07/09/2019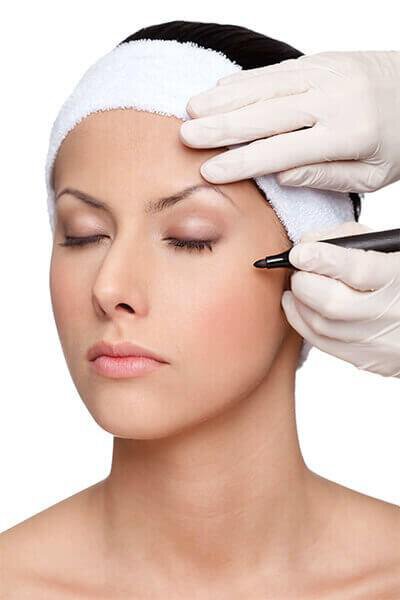 Eyelid lift surgery can give both men and women a youthful boost to their eyes. Eyelid lift surgery, also known as blepharoplasty, is becoming a popular cosmetic surgery procedure. In 2016, it was ranked the 4th most popular surgery right behind rhinoplasty and breast augmentation. This simple cosmetic procedure gives patients excellent results. Contoura Facial Plastic Surgery in Ponte Vedra Beach, FL was founded by double board-certified plastic surgeon Dr. Roberto Garcia. A leader in facial and reconstructive surgery, Dr. Garcia is a respected expert on eyelid surgery procedures. He is helping men and women in Jacksonville and the Northeastern Florida area look more rested and feel younger with this straightforward procedure. Here are 10 helpful facts about eyelid surgery surgery to better inform you what it is and what it can do.
10 insightful facts about eyelid surgery surgery:
A popular procedure
In the last few years, eyelid surgery s have been rising in popularity among men and women in Jacksonville. This procedure can rejuvenate a person's appearance tightening up the skin around the eye area and removing the appearance of wrinkles. Elderly patients who are dealing with drooping eyelids can also eliminate this concern with eyelid surgery surgery. This simple cosmetic procedure provides both women and men dramatic results.
Changes in the eye area with age
As we age, our bodies begin to make less collagen which causes skin to lose laxity. Eyelid skin is relatively thin to begin with, but as it loses elasticity, it causes eyelids to sag or droop. The muscles around the eyes also become thinner and weaker with age. The combination of both causes the eye area to aesthetically change as we grow older, allowing wrinkles to creep in.
Different options for eyelid surgery surgery
There are different types of eyelid surgery surgery available which allows the procedure to be customized for each person. Everyone has different facial features and the eyes are no exception. Some patients may only need puffiness removed under their eyes while others may need a lift for only their upper eyelids. In certain cases, some patients might need both. Women and men in Jacksonville can consult with a double board-certified plastic surgeon like Dr. Garcia at Contoura Facial Plastic Surgery to determine the best option for them.
You can remain awake during the procedure
Even though most cosmetic surgeries require general anesthesia, eyelid surgery surgery allows patients to remain awake. Deep sedation will keep patients comfortable during the procedure much like what is used when having wisdom teeth removed. Patients can feel relaxed without the worry of going completely under for this cosmetic procedure.
Recovery process
Recovery from eyelid surgery surgery is quite simple with only mild discomfort. Eyes will be swollen and red with some bruising. It will take a few weeks for these factors to subside and over-the-counter pain medications can alleviate any discomfort. Female patients should forgo makeup for a period of time. Contact lenses are also not worn for a certain timeframe during the healing process.
Be patient
Even though you will notice some immediate results after surgery, especially if your vision was impeded by drooping eyelids, it will take months to fully see your final results. Each week the eyelids will improve little by little so be patient. In 6 months to a year, you can fully enjoy your new look and people will start asking "why do you look so much younger?".
No appearance of scars
Working with an experienced plastic surgeon who frequently performs eyelid surgery procedures will help to ensure no scars are visible. Some patients forgo eyelid surgery surgery because they are concerned about scarring. But a double board-certified plastic surgeon like Dr. Garcia will make sure the incisions are camouflaged by a person's natural creases in their eye area. Over time, the scars will fade completely and only the great results will remain.
Eyelid lift surgery results are long-lasting
With certain cosmetic surgeries, there is a concern regarding how long the results will last. Breast implants typically need replacement in 10-15 years. Maintaining liposuction results means maintaining your weight. With eyelid surgery surgery, most Jacksonville-area patients can enjoy their new results for years to come, if not for the rest of their lives. Noninvasive treatments like BOTOX can help with any touchup needs if necessary.
Not just a cosmetic surgery
While most individuals have an eyelid surgery as a cosmetic procedure to look more youthful, for some it may be needed out of medical necessity to see better. As we age, eyelid skin can lose elasticity and begin to droop or sag. When that excess skin begins to impede a person's vision, especially their peripheral vision, then eyelid surgery surgery is needed to correct this issue.
Might be covered by insurance
Cosmetic procedures are typically considered elective surgery, but eyelid surgery surgery, or functional blepharoplasty, is an exception. This can be deemed a necessary surgery to restore medical function to the eyes if the upper eyelids are impeding vision. It can also be warranted if wearing medical devices like glasses are not able to be worn due to puffiness under the eyes. Your eyelid surgery surgery may be fully or partially covered by insurance if it is considered a medical need.
The eyes are typically one of the first places both men and women in Jacksonville notice the signs of aging. Wrinkles, droopy eyelids, even impeded vision are all issues older patients deal with when it comes to the aging process. An eyelid surgery procedure with a double board-certified plastic surgeon like Dr. Roberto Garcia at Contoura Facial Plastic Surgery in Ponte Vedra Beach, FL, can help eliminate the signs of aging around the eyes, making you look more awake and even younger. If you are considering eyelid surgery surgery, we invite you to call or schedule a consultation with Dr. Garcia today.
Tags