2 Ways to Get Fuller Lips
Brookes Pittman, APRN | 04/15/2017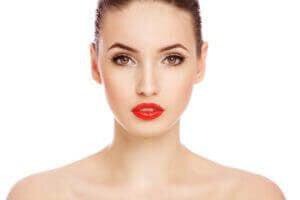 If there is one thing that Kylie Jenner has done for this world, it is making big lips coveted by just about everybody. If you have unusually thin lips or if you simply would like to add more volume to yours, Dr. Roberto Garcia at Contoura Facial Plastic Surgery can make all of your dreams into a reality. Here at our office, we offer patients two types of procedures to help give them a sexier smile: lip filling and lip advancement. So how can you decide on what method is right for you? We have created a brief article that will discuss these two options. Read on to learn more.
Lip Filling
If you want to add volume to your lips, then lip fillers should do the trick. By using hyaluronic based fillers like Juvederm and Restylane, Dr. Roberto Garcia at Contoura Facial Plastic Surgery will be able to plump up your lips in a natural way. By placing injections in different areas of your lips, our surgeon will be able to give you the exact shape pout that you have always wanted. Lasting the upwards of a year, lip injections are temporary but effective. Depending on the exact results you want, you and your surgeon will decide exactly what type of filler to use.
Lip Advancement
—
A lot of women come into our office desiring to have their top lip lifted a little giving them a sexier look. With a lip advancement, our surgeon will be able to perform a minor surgical procedure to lift the upper part of the lip to help show off more of the pink part of your lip. In many instances, our patients opt to have fillers done at the same time as a lip advancement to give the best results possible. Nothing can make women feel quite as sexy as having full, soft lips. And nothing can be quite as sexy to your significant other as having a fuller set of lips to kiss. If you have been considering adding more volume to your pout or if you would like your upper lip to turn up a little, then you may want to consider these two options. To learn more about these lip procedures or to schedule a consultation appointment with Dr. Roberto Garcia, contact Contoura Facial Plastic Surgery today!
Tags