3 Benefits of Non-Invasive Treatments
Brookes Pittman, APRN | 05/30/2017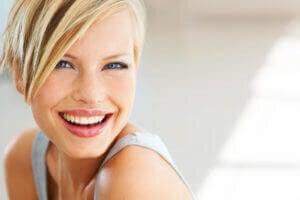 In the world of cosmetic surgery, you have two options: surgical procedures or non-invasive ones. While each type of procedure boasts both pros and cons, we are going to focus on three of the biggest benefits of non-invasive treatments. From a lower price to the recovery time, this article will make you want to consider coming into Contoura Facial Plastic Surgery as soon as possible. Read on to learn more.
Lower Price
If you are on a tight financial budget or if you simply just don't want to spend too much money, then you may want to consider non-invasive treatments like dermal fillers, chemical peels, and Botox. At just a fraction of the price of surgical procedures, you are bound to save money.
Temporary
Do you have a hard time committing to things or are you too scared to make nearly permanent changes to your face? If so, then you may want to consider non-invasive options just for the mere fact that they are temporary. Once you see the amazing results from Botox and fillers, however, you are going to wish that they were anything but temporary.
No Recovery Time
One of the hardest parts about surgical procedures like facelifts and breast augmentations is that they require a few weeks of recovery time. Luckily, with non-invasive procedures from Contoura Facial Plastic Surgery, there is no recovery time involved. And, because there's no recovery time you won't have to use your vacation days or skip out on your favorite activities like hitting the gym. Non-invasive cosmetic procedures are consistently popular amongst our patients for a variety of reasons. If you would like to learn more about these types of procedures or to schedule an appointment with our office, contact Contour Facial Plastic Surgery today!
Tags