3 Facts About Your Wrinkles
Brookes Pittman, APRN | 11/30/2018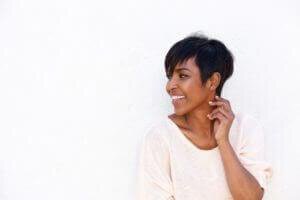 Aging can put a real damper on your overall self-esteem but it's something that's going to happen. If you have started to notice an increase of fine lines and deep wrinkles on your face and neck, then let us help you. With so many people claiming that they have the right product or solution for your wrinkles, you may have a hard deciphering between what is actually going to work and what isn't. Here at Contoura Facial Plastic Surgery, we want all of our patients to get real results from treatment each and every time which is why we only tell you the true facts.
Fact #1: You're Going to Get Them
No matter how much sun you avoid, how many expensive creams you purchase, and how many vitamins you take, you are going to get some wrinkles; it's inevitable. But how deep or severe of wrinkles that you get is going to be determined by things like sun exposure and genetics. For instance, if you hardly spent any time in the sun during your youth and if your parents have really good skin, then the chances are that you are going to have good skin as well. But even if you do have good skin, you can still get wrinkles.
Fact #2: Creams Can Only Go So Deep
If you are looking online and see a cream that claims to get rid of your deep wrinkles right away then you can almost guarantee that it's a scam. Even though face creams that contain anti-aging ingredients like hyaluronic acid are good at helping you get rid of wrinkles, they only go so deep. When you combine treatments like chemicals, fillers, and Botox with these creams, however, that's when you will see the real results.
Fact #3: We Know What We Are Doing
If you really want to get rid of your fine line and wrinkles, the best thing that you can do is come into our office for a consultation. During your consultation, we will look at your skin and help you determine which treatments are going to give you the best results. Then from there, we will schedule your appointments to get treatments done. Are you ready to come to our office? Schedule your consultation with us at our Ponte Beach office and contact us at (904) 686-8020.
Tags