3 Gifts to Give Your Loved Ones This Holiday Season
Brookes Pittman, APRN | 12/15/2017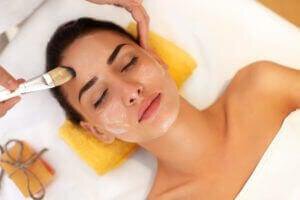 Narrowing down your wish list for the holidays is one thing but deciding what to gift to your friends and family is a whole other beast. If you still aren't sure what you should get your loved ones for the holidays, consider giving them a service from Contoura Facial Plastic Surgery. Here are three things you may want to consider.
Obagi Travel Kits
If you took advantage of our 15% off coupon in the fall, then you can use those savings toward something for yourself! Our Obagi Travel Kits make the perfect holiday gift for either your friend or family member who is going to be doing a lot of holiday travel this season.
Microdermabrasion
Do you have a friend or family member who is always complaining about their complexion? Does it seem like no matter what they try new that they still aren't getting the results they want? Give them the gift that will keep on giving with a gift card to get Microdermabrasion from Contoura Facial Plastic Surgery. By using tiny microcrystals, microdermabrasion works to target the top few layers of your skin which get rid of dead skin and encourages new, healthy skin in the process— giving your friends the complexion they've been desperately wanting.
Custom Facial
Who doesn't want an excuse to head to our Contoura Facial Plastic Surgery office for a few hours of relaxation? If you have a friend or family member who is in dire need of some rest, give them a custom facial for the holidays. During their custom facial, we will not only ensure that they are relaxed the entire time, but we will also make sure that they experience the benefits such as a brighter complexion, smoother skin, and a more youthful looking tone overall. Give your loved ones a gift that they won't soon forget from Contoura Facial Plastic Surgery. To get more gift-giving suggestions, contact our Ponte Vedra office or call (904) 686-8020 today!
Tags