3 Resolutions to Get better Skin in 2019
Brookes Pittman, APRN | 01/15/2019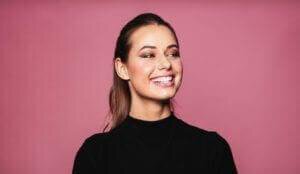 Now that the ball has dropped and the new year is finally here, it's also the perfect time for you to make resolutions to become a better you. To help you get the be st skin that you've had in quite some time, this article will list three different resolutions that you should make this year.
Wear Sunscreen
One of the best things that you can do for your skin is to wear a daily sunscreen. Sunscreen acts as your skin's number one protectant from the sun's harmful rays which can lead to skin cancer, sun spots, and premature fine lines and wrinkles. If you really want to make this resolution easy, then consider getting a moisturizer that has a sunscreen built in; that way you can kill two birds with one stone.
Try Microneedling
If you want to try something new in 2019, then we may recommend microneedling. Microneedling is one of the most popular skin care procedures that we offer at our office. Microneedling uses hundreds of tiny needles to create small punctures in the skin. Once the skin has been punctured, its natural response is to heal itself which promotes collagen growth, increases elasticity in the skin, reduces scarring, and helps leave the skin looking more youthful overall.
Get Chemical Peels
Chemical peels are another thing that you can incorporate into your skincare routine in 2019. Chemical peels work by targeting the top few layers of the skin which helps to primarily get rid of discoloration and scarring. Depending on the skin concerns that you have, will help us determine the strength of peel that you should go with.
If you want to learn more about how you can get better-looking skin in 2019, contact our Ponte Vedra Beach today to schedule your construction at (904) 686-8020.
Tags