3 Things An IPL Can Do For Your Skin
Brookes Pittman, APRN | 08/15/2017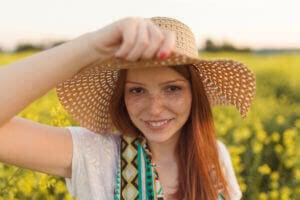 LOL, JK, OMG, ONYD— living in a world full of acronyms can sometimes feel like you're trying to solve a riddle. And although it's good to be current on abbreviations, one of the most important one to familiarize yourself with is IPL. Intense pulse light or IPL is one of the most popular skin care treatments that we offer our patients here at Contoura Facial Plastic Surgery. As a non-invasive procedure, an IPL can help treat a variety of skin concerns including collagen loss, sun spots, and rosacea. Read on to learn more about how IPL can be your new best friend.
Improves Skin Texture
As you age, your skin starts to lose elasticity and collagen— making your skin resemble old leather more than anything. Luckily, we at Contoura Facial Plastic Surgery have a variety of treatments— including IPL— that can be used to stimulate your skin's natural production of collagen.
Lightens Sun Spots
If you spent most of your youth lying in the backyard with your boombox cranked up and oil on your skin, then you are likely reaping the damage of those fun days— queue the sun spots. By breaking up the pigment in the sunspots, an IPL can help you get rid of your sun spots once and for all. However, remember that sunspots can quickly come back if you expose your skin to a lot of sun or don't wear sunscreen.
Helps With Rosacea
Rosacea is a skin condition that causes your skin to easily flush and become red at the drop of a hat. IPL works to lighten and reduce redness by targeting dilated and broken blood vessels on the face and neck. Depending on your skin and the problem areas we are targeting, you can expect to have to undergo 3-5 IPL treatments to get the best results. During your initial consultation, we will map out a treatment plan for you so that you know how long it will take. If you would like to learn more about IPL or schedule yosur consultation, contact Contoura Facial Plastic Surgery today!
Tags