3 Things to Surprise The Man In Your Life With This Holiday Season
Brookes Pittman, APRN | 12/15/2018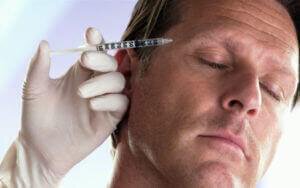 If you feel like you're in the same gift-giving rut that you have been in for the last several years, then make 2018 the year that you snap out of it and start giving people gifts they will really appreciate. To help you give the man in your life a gift that they will really appreciate, we at Contoura Facial have created a list of a few things for you to consid er giving.
Botox
Have you heard your man complaining about looking old? Do they worry about their fine lines and wrinkles around their eyes or across their forehead? If so, then they may be the perfect candidate for Botox. Botox is an injectable that works by temporarily relaxing the muscles in the face to help soften the appearance of fine lines and wrinkles in the process.
Photorejuvenation
One of the great things about photorejuvenation is that it can treat a variety of things at once. For instance, if your loved one keeps complaining about sun spots, skin texture, or fine lines and wrinkles, then photorejuvenation may be the perfect solution to fix all three of these issues. Depending on their exact skin concern, our doctors will decide which type of photorejuvenation or skin resurfacing will give them the best benefits.
Surgery
If you really want to surprise the man in your life with a gift they won't soon forget then why not consider booking them a consultation for surgery. Popular surgeries that we see men for include chin implants, facelift surgery, eyelid surgery, or a rhinoplasty. One thing to note is that we will need to see each patient in our office for an in-office consultation before we can perform any sort of treatment. During this consultation, we will help your loved one determine what treatment they think will give them the best results possible. If you want to learn a little bit more about procedures that are designed specifically with men in mind, contact our office today as we will gladly assist you. To learn more, contact our Ponte Verda Beach office at 904 686 8020.
Tags