3 Tips to Help Speed Up Your Chin Surgery Recovery
Brookes Pittman, APRN | 07/30/2018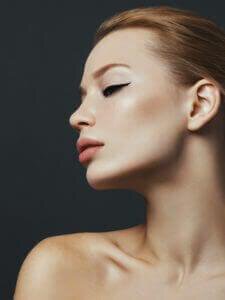 Having a naturally prominent chin isn't something that many people have and sometimes those that do, want something that's a bit softer. Here at Contoura Facial Plastic Surgery, we understand that people usually want what they don't have which is why we offer patients a variety of surgeries including chin surgery. Chin implant surgery is done to either enhance the chin with implants or to reduce it. During your initial consultation, we will go over all of your options to ensure that you get the best results possible. One of the best ways to make sure that your results are up to your standards is to follow our recovery tips. So, how can you recover from your chin surgery?
Use Cold Compresses
When we send you home from surgery, we will typically have your face wrapped in bandages with an ice pack attached to them. One of the toughest parts about being sent home is that there is no one there to remind you to ice your chin. As a helpful tip, set a small timer on your phone for every hour or two to change out your ice packs. Remember that the more you ice, the more your swelling will go down.
Switch Out Your Bandages
In addition to icing your chin, make sure that you switch out your bandages every couple of hours or as directed by your surgeon— this is especially important during the first couple of days when there may still be some bleeding at the incision site. The more frequently you change out your bandages, the less likely you are to get an infection.
Take NSAIDs
Typically, over-the-counter NSAIDs like Ibuprofen are great at helping ease pain and reducing inflammation. If your pain worsens or is unbearable, make sure to contact our office immediately. Having the type of contoured face you've always wanted can be achieved with a simple chin surgery. If you want to learn more, schedule a consultation at our Ponte Vedra Beach office today and call us at (904) 686-8020.
Tags