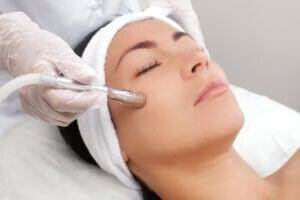 One facial treatment that is gaining popularity among men and women of all ages is microneedling. Microneedling is a process that is similar to tattooing, minus the gun. By using a small handheld device, microneedling works to make tiny punctures into the skin which causes your body's natural healing response to kick in; creating more collagen in the process. Just like anything, one of the best ways to get the most out of your microneedling results is to make sure you follow the recovery tips. Let's take a closer look at three recovery tips that we recommend at Contoura Facial Plastic Surgery.
Ice It Like You Mean It
One of the first things you'll notice after microneedling is just how red and sensitive your skin is to the touch. One of the things that we encourage our patients to do after every microneedling treatment is to use a small, soft ice pack and hold it against their skin; this will help ease swelling and pain.
Watch the Heat
Even though it is the beginning of July and the sun is probably begging you to come bask in it, the last thing you should do after a skin treatment like microneedling is to expose your skin to the sun. Microneedling makes your skin a lot more sensitive which in turn makes you more likely to burn.
Avoid Picking
Peeling skin is a natural part of the healing process after microneedling. About 3-4 days after your treatment, you should notice your skin start to peel off a little bit. If you are the type of person who picks at pimples or scabs on your skin then this step may be a bit difficult, but make sure to avoid picking at your skin while it's healing because it can just lead to scarring. To help soothe it, make sure to apply a thick moisturizer over the top. Are you ready to take the steps to learn more about microneedling? Schedule your skin care consultation at our Ponte Vedra beach office today and call us at (904) 686-8020.
Tags