6 Myths About Facelifts in Jacksonville and The Truth Revealed
Dr. Roberto Garcia | 09/16/2019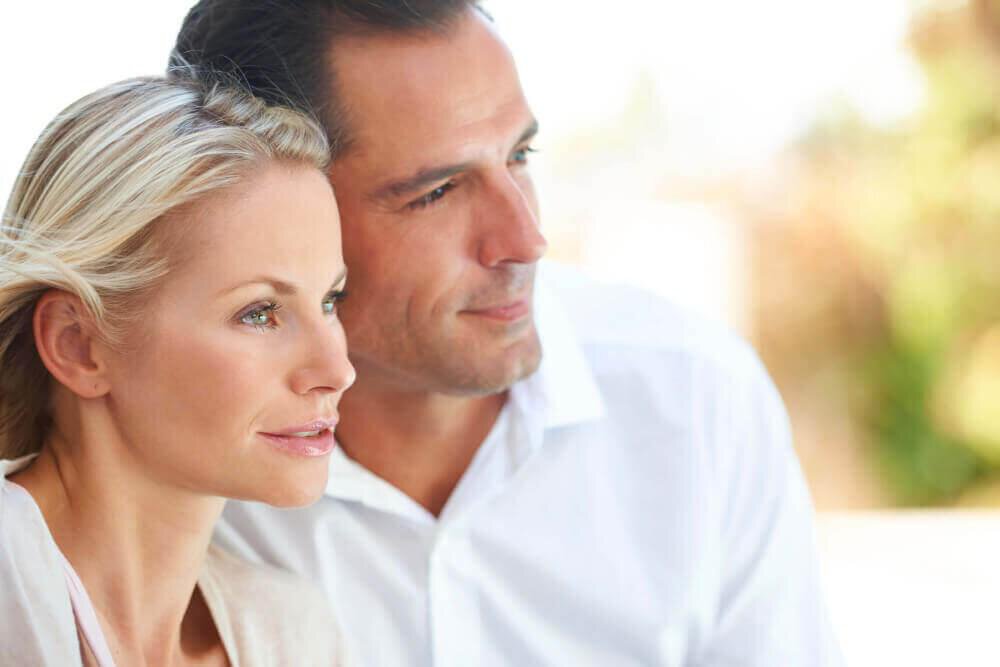 Do you feel like you look older? Maybe you are considering a facelift but not sure what you should do? With so many cosmetic options available today, it is hard to know which solution is right for you. It is also hard to know if what you read and hear about certain cosmetic procedures is true. Facelifts are a tried and true option to turn back the hands of time and regain the look of your youth. For men and women in Jacksonville, FL, a facelift can take years if not decades off your appearance. With all the information floating around about facelifts, it can be hard to decipher what is true and what is not?
Dr. Roberto Garcia is double board-certified by the American Board of Otolaryngology/Head and Neck Surgery and the American Board of Facial Plastic and Reconstructive Surgery. He is also the founder of Contoura Facial Plastic Surgery in Ponte Vedra Beach, FL, a premier surgical center for facial plastic and reconstructive procedures. Dr. Garcia has helped numerous patients in the Jacksonville area, and is considered a leader in the aesthetic industry, bringing the latest surgical innovations to his patients. Before any cosmetic procedure, it is essential to separate the myths from the facts. Dr. Garcia and the dedicated staff at Contoura Facial Plastic Surgery are here to clear up six common myths regarding facelifts in Jacksonville, FL.
Myth #1: Only people over 70 get a facelift
Not true. Even though facelift procedures usually are not recommended for individuals in their 30s, youthful contours do begin to diminish during that time. Skin begins to change as collagen production decreases in our body. Other factors like sun exposure, genetics, lifestyle habits, stress, and even diet may contribute to how a person looks. Women and even men in their 40s and 50s are turning to noninvasive injectable options like BOTOX to reduce wrinkles or dermal fillers to add volume back into areas of the face and regain their youthful glow. However, some individuals may need a more substantial option. Patients who undergo a full or mini facelift in their 50s or 60s still have good skin elasticity and tend to have more optimal and younger-looking results.
Myth #2: Facelifts always look fake
Yes, some individuals, even in Hollywood, have facelift results that look, well, unnatural. Every patient's facial anatomy is uniquely different but often times these more artificial-looking and too tightly-pulled facelifts are the result of surgical error. Tightening the skin is a significant part of a facelift in Jacksonville, FL. It's important to select a board-certified plastic surgeon who has extensive knowledge and skill skill with evolving techniques like SMAS or Deep Plane facelift procedures, which can tighten the underlying connective tissue and facial skin to eliminate wrinkles but give patients a natural appearance. An experienced facial plastic surgeon like Dr. Garcia understands the intricate nature of facelift procedures and the ultimate end goal of giving his patients natural-looking results.
Myth #3: A cosmetic surgeon is a plastic surgeon
Not true. A cosmetic surgeon is generally a medical professional or general doctor that has taken some extra courses to perform cosmetic procedures. They can typically get additional certifications in a year or less in some cases. While there are some talented cosmetic surgeons out there, finding a board-certified plastic surgeon for your facelift procedure is crucial for a good outcome. Plastic surgeons go through an additional surgical residency plus plastic surgery training. With all the further education and surgical experience, it can take a qualified plastic surgeon 7-8 years to complete their degree. You want a board-certified plastic surgeon like Dr. Garcia at Contoura Facial Plastic Surgery, who specializes in facial procedures like a facelift in Jacksonville, FL, to ensure you get the results you seek.
Myth #4: Facelifts provide permanent results
No. While a facelift in Jacksonville, FL can give both women and men a solution to looking younger, it can't take away the natural process of aging. Facelift results can be enjoyed for years, especially if patients take care of their skin, avoid sun exposure, and live a healthy lifestyle. Patients can even prolong their results with a regular regimen of dermal fillers and BOTOX. You may need to consider a mini facelift later down the line to tighten and lift what was done with your original procedure. Consulting with your plastic surgeon will continue to give you the best results.
Myth #5 Facelifts require a lengthy recovery
No. It is common to hear that a patient recovering from a facelift looks worse than they feel. Actually, most patients tend to express that the pain is quite minimal after a facelift. In the past, it would take months to recover, though today, thanks to advances in surgical procedures involving facelifts, patients only need a couple of weeks before resuming normal activities. Aside from normal swelling and bruising, the surgical techniques used today provide minimal scarring with smaller incisions and quicker recovery periods. Working closely with a qualified, facial plastic surgeon in Jacksonville, FL like Dr. Garcia offers patients the latest surgical techniques allowing them to enjoy their facelift results sooner.
Myth #6 Only women get facelifts
No. In this day and age, this is not the case anymore. Genetically a woman's skin loses elasticity sooner than her male counterparts but more men are jumping on board with facelifts in Jacksonville, FL. Today's men are also looking to fight the signs of aging thanks to the rise of social media and a push to keep a competitive edge with their appearance in the workplace. The social stigma of men getting cosmetic work done is decreasing and more men are actively looking to cosmetic procedures like a facelift to look more youthful and rejuvenated - while still looking masculine - as they grow older.
While there are many common myths about facelifts in Jacksonville, FL, one thing is true -- everyone deals with the natural process of aging. Wrinkles, sagging jowls, a double chin or Crow's feet are all issues that everyone will contend with as they grow older. Facelifts are a complex, intricate surgical procedure and also one of the most successful surgeries performed today. Tailored to what each patient needs, a facelift can make you look younger. But having the right, experienced facial plastic surgeon to craft your rejuvenated, younger look is essential.
Dr. Roberto Garcia is considered one of the leading cosmetic facial plastic surgeons in the greater Jacksonville area. Double board-certified, Dr. Garcia provides his patients with natural-looking, stunning results when it comes to facelifts, which is one of the many reasons why his patients continue to recommend him over and over. If you feel like it is time to take years off your appearance, we encourage you to contact Contoura Facial Plastic Surgery and schedule a facelift consultation with Dr. Garcia today.
Tags