6 Ways Injectable Fillers Can Rejuvenate Your Face
Dr. Roberto Garcia | 08/28/2019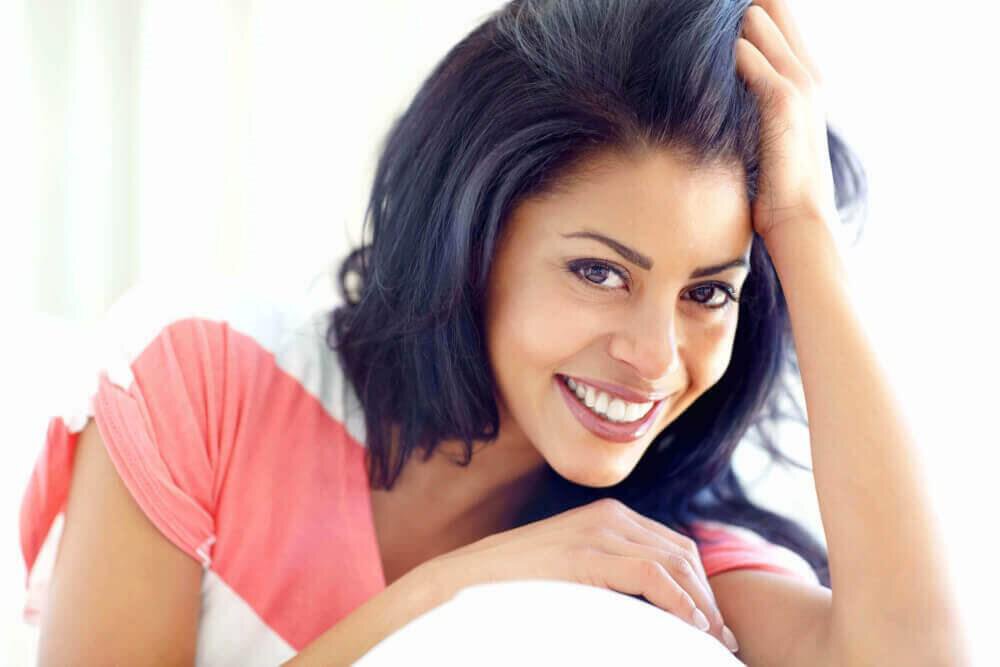 Signs of aging on the face can begin to appear as early as your 30s or even your late 20s in some cases. A variety of things contribute to the timeline and the extent to which these changes occur, including both environmental and genetic factors. Smoking, stress, and excessive sun exposure are some of the most common causes of early signs of aging for patients in Jacksonville, FL.
Fortunately, there are several non-surgical options in the form of injectable fillers that can rejuvenate your face and help turn back the clock on aging. At Contoura Facial Plastic Surgery, located in Ponte Vedra Beach, FL, board-certified plastic surgeon Dr. Roberto Garcia and his team of experts are here to guide you through all of your options and determine the most appropriate course of treatment for you when it comes to injectable fillers.
What Is An Injectable Filler?
The loss of subcutaneous fat and facial volume is a natural consequence of aging. Also known as dermal fillers, an injectable filler is a useful tool in restoring fullness and volume in the face, ultimately reducing the appearance of lines, wrinkles, and other flaws due to aging. Most fillers are gel-like products that are injected underneath the skin including collagen, hyaluronic acid, and calcium hydroxyl. Many of the substances in fillers also occur naturally in the body, making them well-tolerated for most. Two of the most popular injectables for patients in the Jacksonville area are FDA-approved Juvéderm? and Restylane?.
How Can Injectables Help Me?
With a wide array of applications, injectables are a great choice for patients who are not quite ready or able to undergo surgical cosmetic procedures. Each designed with a very specific purpose, fillers can be used to address a target problem or area. It is important to note that while highly effective, injectables produce temporary to long-lasting results rather than permanent restoration. Patients must keep up with regular treatments to maintain their results, and as the aging process continues, a new course of action may be recommended. A plastic surgeon in Jacksonville, Dr. Roberto Garcia employs his extensive experience and knowledge to patients in customizing a treatment plan with FDA-approved fillers that will give you the longest-lasting and most satisfying results.
6 Ways Injectables Can Enhance Your Appearance
Here are six ways that injectables can enhance your appearance and turn back the clock on facial aging:
1. Plump the lips: Another natural result of aging is the loss of volume in your lips. Plump lips are associated with a more youthful appearance, and fillers are able to restore lost volume. Fillers can also be used to correct asymmetries in the lips and/or wrinkle lines around the mouth, especially due to habits like long-term smoking.
2. Minimize lines and wrinkles: Arguably the most common request for patients seeking injectable fillers from a Jacksonville plastic surgeon area is the reduction of lines and wrinkles. Years of repetitive muscle movements from everyday behaviors like smiling, chewing, and laughing, unfortunately, contribute to facial lines and wrinkles. With the use of fillers, the appearance of lines and wrinkles can be drastically minimized.
3. Restore facial volume: As with the lips, a more plump-appearing face is one of the hallmarks of youth. With age, the loss of subdermal fat and/or the migration of fat to the lower portion of the face can result in a hollow-appearing facial contour, particular in the cheek area. Board-certified plastic surgeon Dr. Roberto Garcia helps patients in Jacksonville, FL achieve an enhanced contour and more youthful-appearing plumpness overall through the careful use of injectable dermal fillers at Contoura Facial Plastic Surgery.
4. Boost collagen production: One of the lesser-known benefits of certain fillers is their ability to stimulate natural collagen production in the body. Collagen is one of the most important substances for the skin, making it smooth, elastic, plump, and more. As we age, our body slows down its collagen production, ultimately leading to undesirable changes in facial volume, skin texture, and more. Aside from the obvious benefit of restoring a youthful plumpness, some fillers are known to actually stimulate the body to begin producing more collagen on its own.
5. Reduce under-eye shadows: Almost everyone experiences an increased darkening or shadowing under their eyes as they age. While this can be attributed in part to increased pigmentation, most patients are surprised to learn that the shadows are often due to a "hollow" under-eye area due to loss of facial volume. Through the use of injectable fillers, the appearance of darkness under the eyes can often be greatly reduced.
6. Minimize the appearance of scars: Jacksonville, FL area patients who experienced severe acne in their youth often have resultant scarring and skin texture changes that worsen with age. The appearance of certain types of facial scarring can be vastly improved through the use of dermal fillers.
What Next?
The first step in determining whether fillers are right for you is to be evaluated by Jacksonville-based board-certified plastic surgeon Dr. Roberto Garcia. The entire team at Contoura Facial Plastic Surgery, located in Ponte Vedra Beach, FL, is committed to providing the highest level of patient care, taking the time to answer all of your questions about injectable fillers and recommend a treatment plan that best fits your needs. To learn more about how injectable facial fillers can enhance your look and your life, call our office to schedule your consultation today.
Tags