Seven Common Questions About Dermal Fillers
Dr. Roberto Garcia | 04/06/2020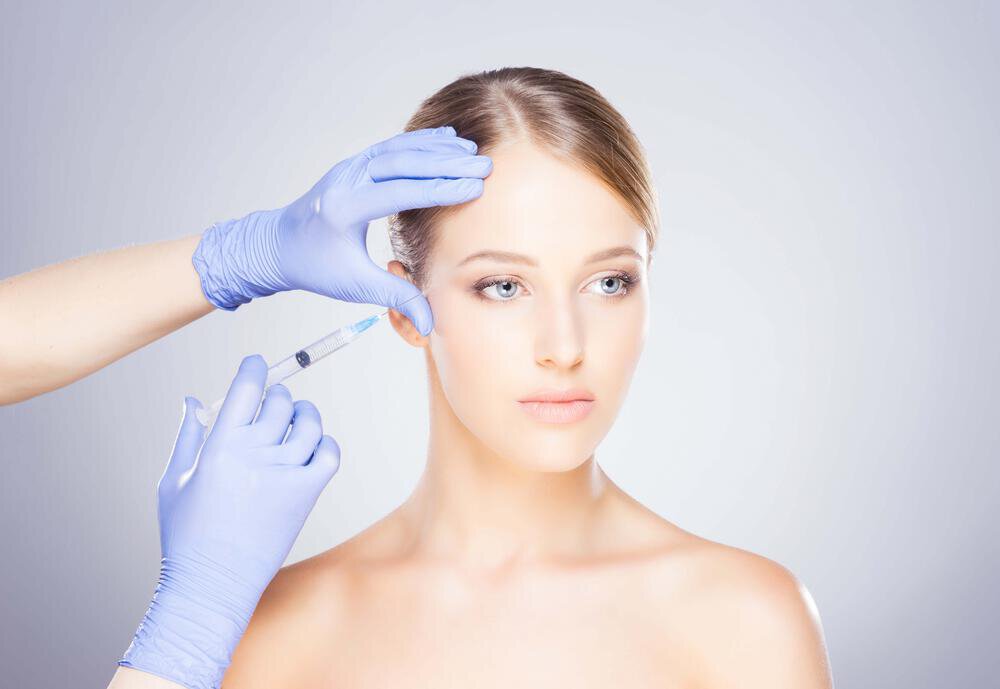 Dermal fillers are one of the most popular cosmetic treatments. Facial injectables can relax and soften the appearance of fine lines and wrinkles, lift deflated skin by restoring volume, and smooth out deep creases. JUVÉDERM®, Restylane®, Sculptra®, and Radiesse® are some of the dermal fillers touted for the fantastic results they can provide. Founded by double board-certified plastic surgeon Dr. Roberto Garcia, Contoura Facial Plastic Surgery is a premier surgical and nonsurgical aesthetic facility located in Ponte Vedra Beach, FL.
Are you wondering how do fillers work, and what can they help? Read on to learn answers to some of the common frequently asked questions about dermal fillers from Contoura Facial Plastic Surgery.
1. How do fillers work?
As one of the leading anti-aging trends of today, dermal fillers are a customized cosmetic treatment that temporarily reduces the appearance of fine lines and wrinkles, while restoring lost volume to deflated skin. Dermal fillers are composed of hyaluronic acid, which is a natural substance found in the body. They work by drawing in water and, therefore, augmenting the skin for a more youthful appearance.
2. What issues can dermal fillers help?
The primary goal of dermal fillers is to create more facial harmony and balance, giving Jacksonville men and women a more youthful-looking appearance. By replacing volume and restoring the structural support, patients look refreshed and rejuvenated by reducing the visible signs of aging skin. Fillers can tackle a number of problems, such as:
Pre-jowl folds
Wrinkles in the chin
Marionette or smile lines
Lost volume in the cheek area
Forehead wrinkles or creases
Glabella wrinkles or vertical lines between the eyebrows
Fine lines around the mouth or recontour the lips
Crow's feet around the eyes
Thin, aging skin on the hands
3. Do fillers cause any side effects?
During the initial consultation, patients will discuss their medical history and possible options with Dr. Garcia. The most common side effects are tenderness, mild redness, or swelling at the injection site. Other symptoms may include a small nodule or bump under the skin, that can be seen or felt, but should disappear in a few days. Finding a qualified, experienced injector is the first step to ensuring patients get the right results and reduce the risk of any complications.
4. How should I prepare for my filler appointment?
Patients are generally advised to avoid medications or products with blood-thinning properties for several days before and after the procedure. This helps reduce the risk of bruising or bleeding. Patients should continue with a healthy diet and drink plenty of water to keep skin hydrated. Patients wanting added discretion are advised to book appointments on a Friday or when it is possible to take a day off work. Even though dermal fillers are a minimally invasive procedure, taking 24 – 48 hours of downtime allows any possible side effects to dissipate before returning to work or normal activities.
5. How long do fillers last?
Dermal fillers can be used on multiple areas of the face and are highly effective as a temporary anti-aging solution. While dermal fillers are not permanent answers, the effects can be long-lasting. Depending on what type of dermal filler and customized treatment each patient receives at Contoura Facial Plastic Surgery, results can last as long as one year, and in some cases, even longer. Here is a potential timeline for popular dermal fillers:
JUVÉDERM – up to 12 months
Sculptra – 2 – 3 years
Restylane – up to 18 months
Radiesse – 12 – 18 months
6. How often should I get fillers?
Most fillers are made up of hyaluronic acid, which naturally begins to break down in the body after six months. However, they can stimulate the body to produce new collagen in areas where they are injected. The new collagen remains after the filler has broken down and been naturally absorbed, extending the benefits of skin looking voluminous and youthful. It is generally recommended that patients get touch-ups once or twice a year to maintain their initial results. The frequency of follow-up treatments varies by person, by what type of dermal filler is used, and the target area that is injected.
7. What happens when dermal fillers wear off?
Unfortunately, fillers don't stop the skin from aging. If Jacksonville patients love the results that facial injectables provide, they will have to keep coming back to maintain them. Since results are temporary, patients will experience wrinkles reappearing, and volume loss reoccurring. However, dermal fillers cannot make those visible signs of aging worse. Patients who maintain regular dermal filler treatments can have smoother, more youthful-looking skin all year round.
Jacksonville men and women who feel self-conscious about wrinkles, volume loss, or premature aging skin can benefit from dermal fillers. Contoura Facial Plastic Surgery in Ponte Vedra Beach, FL provides the latest cosmetic options. Dr. Roberto Garcia will determine and create a customized treatment plan for each patient. We invite you to call today and schedule a consultation with Dr. Garcia.
Tags