Common Questions About A Facelift For A Jacksonville Plastic Surgeon
Dr. Roberto Garcia | 08/05/2020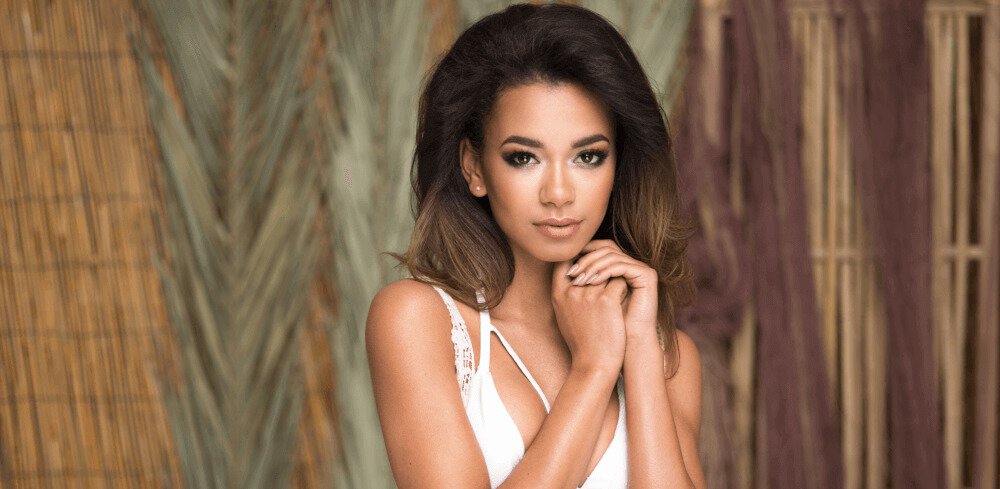 As you begin your search for a plastic surgeon to perform a facelift, you probably will have some questions prior to making a final decision on this transformative procedure. Before any type of cosmetic surgery, patients should know as much as possible about the procedure itself, as well as their prospective plastic surgeon's skills, credentials, and experience. Your due diligence beforehand, coupled with asking the right questions during the consultation, will help you to find the right plastic surgeon in Jacksonville, FL for your facelift surgery.
Founded by double board-certified plastic surgeon Dr. Roberto Garcia, Contoura Facial Plastic Surgery in Ponte Vedra Beach, FL is a premier, state-of-the-art facility created to address issues involving the aging face with the most natural-looking results. If you are curious about a facelift, we invite you to read on for answers to pertinent questions many patients ask when talking with a plastic surgeon in Jacksonville.
What is a facelift?
Many men and women in the Jacksonville area are dealing with the effects of aging and the toll it is taking on their appearance, especially in the facial area. One of the most common procedures performed at Contoura Facial Plastic Surgery is a facelift, which addresses wrinkles and sagging or loose skin on the face and neck area. A facelift is not a one-size-fits-all cosmetic procedure. It is designed to focus on the various sections of the face for an all-around younger and smoother-looking appearance. Areas of the face that are addressed by a facelift include:
Areas around the eyes
The mid-face area
Cheeks
Mouth
Jowls
Neck
There are different types of facelifts and techniques performed. Each procedure is dependent on a patient's aesthetic goals, skin condition, lifestyle, and age, among other factors. As patients sift through cosmetic surgeons in Jacksonville who perform facelifts, it is important to select an experienced, board-certified provider who fully understands the unique traits of the facial anatomy and is well-versed in all aspects of performing a facelift procedure.
What are the different types of facelifts?
With advancements in cosmetic surgery, plastic surgeons, such as Dr. Garcia, are now well-versed in the various types of facelift procedures designed to accommodate each patient's desired aesthetic outcome. Dr. Garcia is intimately aware of the complex intricacies of a facelift and can advise patients on the type of facelift best suited for him/her during an in-person or virtual consultation. Some patients might only need minor enhancements, and a mini facelift is all that is needed. Others may have more issues that need to be addressed and require a full facelift. A facelift can also concentrate on specific sections of the face that need to be lifted or tightened, such as the forehead, brows, eyelids, and neck.
During the consultation, ask how many facelift surgeries the surgeon performs each month, what types of facelifts they perform, and what type of facelift they recommend for you. Qualified and experienced plastic surgeons, like Dr. Garcia, will have before-and-after photos readily available for potential patients to view. By looking at actual patients' results who have similar features and issues as yours, you can see a surgeon's quality of work and potential outcomes for your procedure.
How long does a facelift last?
A common question that patients typically ask is, "How long will my facelift last?" While patients will certainly look younger, more refreshed, and rested after a facelift, this cosmetic procedure will not stop the natural aging process. A patient's body and skin will continue to age, even after a facelift. Most patients can expect their facelift results to last about 10 – 15 years, depending on certain factors, such as stress, lifestyle choices, and sun exposure. Some patients may need to have their facelift "touched up" eventually to smooth out new fine lines or wrinkles and tighten loose skin.
What risks are associated with a facelift?
Albeit rare, some complications may occur during any type of cosmetic surgery procedure. The most common risks associated with surgical procedures, such as a facelift, can include infection, bleeding, or difficulties with general anesthesia. It is also common for patients to experience bruising, swelling, and some discomfort of varying degrees after facelift surgery.
Prior to surgery, Dr. Garcia will walk patients through each step of how a facelift is done, where incisions are made, and the evidence of facelift scars. He will also educate patients on any potential risks and side effects, concluding with the facelift recovery process. He can provide suggestions for faster and easier healing and advise when patients will see the final results of a facelift.
Where will my facelift surgery be performed?
The complexity of the procedure and a patient's overall health are important factors that should be taken into consideration when discussing a facelift with a plastic surgeon in order to achieve optimal results. Ideal facelift candidates should be healthy, a nonsmoker, and have realistic expectations of the procedure. In order to accommodate patients in and around the Jacksonville area, Dr. Garcia performs more invasive procedures, such as a facelift, at one of two nearby accredited surgical facilities. If your selected plastic surgeon has on-site operating facilities, it's important to find out if he/she has access and surgical privileges at a local hospital should any complications arise.
How much is a facelift?
The cost of a facelift in Jacksonville, FL will vary for each patient based on the technique, type of facelift, and if any other procedures are performed at the same time as the facelift. During your consultation at Contoura Facial Plastic Surgery, Dr. Garcia will create a unique treatment plan best suited for your facial anatomy that addresses your needs and final goals. While there are varying prices when it comes to the cost of a facelift, Dr. Garcia advises patients to concentrate on finding a skilled plastic surgeon who is experienced with all aspects of a facelift instead of focusing solely on the lowest price.
Ready to schedule a facelift consultation?
Whether you are opting for noninvasive facial injections or a full facelift, your plastic surgeon of choice not only needs extensive training, education, and experience but should also display excellent listening skills. During your consultation, be sure that the doctor takes ample time to listen to what you want, never making you feel rushed or like "just another patient." When patients feel like they can comfortably ask questions and get the answers they are seeking, it is a good indication they may have found the right person to perform their facelift surgery.
Double board-certified plastic surgeon Dr. Roberto Garcia and the staff at Contoura Facial Plastic Surgery in Ponte Vedra Beach, FL are ready and able to assist Jacksonville area men and women achieve their ultimate aesthetic goals. If you are ready for a new look and have more questions about a facelift, you are invited to contact our office to schedule a consultation with Dr. Garcia, whether in person or via an online consultation.
Tags