A Facelift For Every Decade...Which One Is Right For You?
Dr. Roberto Garcia | 05/10/2019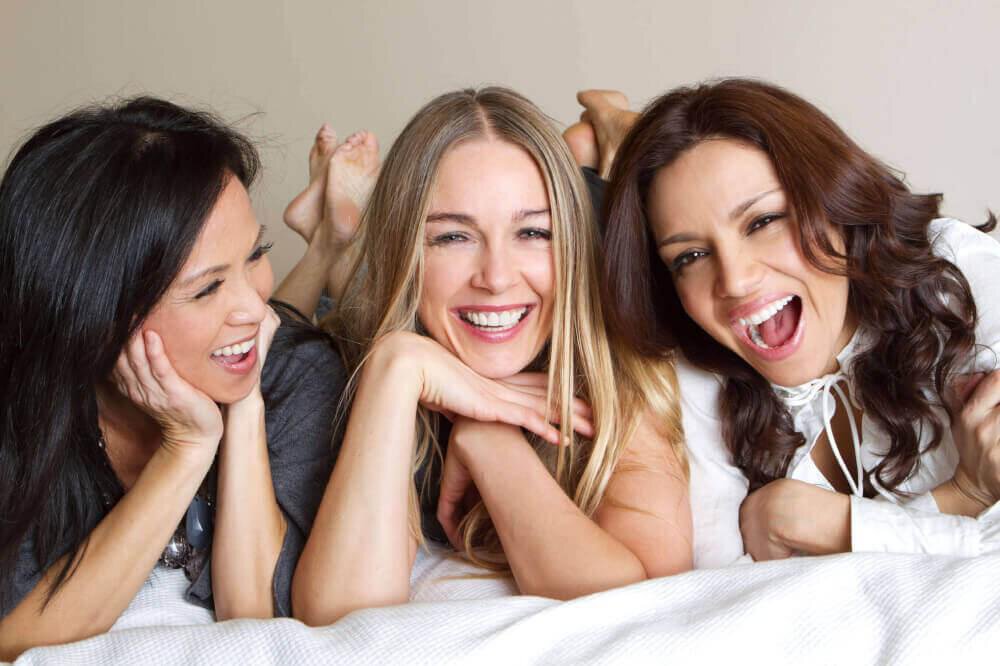 Everyone is seeking for a way to look younger these days. The natural process of aging happens to both women and men and each decade has its hurdles but you can fight back! With facial rejuvenation and contouring procedures on the rise, individuals in each decade continue to enhance their appearance in order to look as young as they feel. With all the options out there, including both nonsurgical and surgical solutions, it can be overwhelming at any age to know what is the right answer for you.
Board-certified plastic surgeon, Dr. Roberto Garcia, is one of the leading facial plastic surgeons in the Jacksonville, FL area. Founder and lead surgeon of the Contoura Facial Plastic Surgery center in Ponte Vedra Beach, his personal goal is to give each of his patients excellent care and the ultimate experience so they can love how they look! His specialization in facial plastic surgery has made him a top expert in facelift type procedures, so let's take a look at what you can do at any stage of life.
Why our faces change over time
Jacksonville, FL women and men are taking back their youthful look with the help of new treatment options and more advanced surgical skills. Several different factors contribute to why our skin ages as we get older. Genetics, sun exposure or other external factors such as smoking or drinking plus the natural process of aging all play a part in the aging game. Our skin begins to breakdown naturally, as we get older, losing elasticity as collagen production begins to decrease. Skin becomes loose or saggy, losing its plumpness, which is why wrinkles begin to appear. At some point in life, adults begin to take notice of these changes.
Is a facelift the answer?
Do you have static wrinkles present on your face when at "rest"? Do you have an issue with loose skin? These are some good questions to ask if you are considering a facelift procedure. A facelift procedure is a long-term answer to reduce the visible signs of aging. Tightening loose skin, eliminating wrinkles, and taking years off your appearance are some of the benefits a facelift can provide. With advancements in medical and surgical technology, there are several options for facelift type procedures today and can be customized based on your needs at any age!
Facial rejuvenation for each decade
Each decade of life means further progressing with the aging process. There are different options in order to customize your facial rejuvenation journey. Every person has a unique face and everyone ages at their own pace. As such, every decade has a solution to fight the signs of aging so let's take a look at your options.
The 30s…
Typically in your 20s there is no concern of looking "older" for obvious reasons, but when entering into mid to late 30s, the skin begins to breakdown. Facelift options are usually not considered but amping up your skin care regimen, lessing your sun exposure, and looking into non-invasive "liquid facelift" options like BOTOX or dermal fillers can help keep those signs of aging at bay. Dermal fillers can fill in the fine lines that have crept in while BOTOX can help prevent future lines or wrinkles making them less permanent as a person enters into their 40s.
The 40s…
Entering into the 40s, more options become needed especially when non-invasive treatments like BOTOX have done what they can and patients are no longer seeing good results. In this decade, most women and even some men consider an eye lift or blepharoplasty to remove the signs of "Crow's Feet". It can also help with puffiness or "bags" under the eyes. This is also a popular time to remove sagging skin that has begun to form around the lower jowl or mouth area as well as the neck. A mini facelift, instead of a full facelift, can tackle small problems that have crept in as well as make individuals feel like they are 30 again!
The 50s…
Even though 50 is considered the new 40, no matter how young you may feel, the natural process of aging begins to take a toll. Wrinkles, sagging skin, and changes in the face and neck area begin to accelerate. Plumpness and facial volume begins to rapidly decrease while static wrinkles increase. A brow lift can remove deep grooves or lines that have become more permanent in the upper part of the face. A midface lift can tackle the facial issues, typically seen in this decade, if wanting to avoid a full facelift. Small incisions behind the temple area can tighten loose skin in the jowl and cheek area while softening the appearance of wrinkles or creases around the mouth and eyes. Even incorporating a dermal filler in the cheek area, along with a midface lift, can add back in that youthful glow typically lost in this decade of life.
The 60s and 70s...
Both of these decades, regardless of what you may have done to ward off the signs of aging in prior years, seems like an uphill battle to stay looking young. This is generally a good time to consider a bigger hitter in the facial rejuvenation process with a full facelift, which will include the upper and middle face, as well as the neck area. Full facelifts in Jacksonville, FL can transform a patient's skin, leaving it smoother and tighter. Even small touch ups like a midface or neck lift, or an eyelid lift can refresh your appearance. An eye lift or blepharoplasty is a popular procedure and in some cases a medical necessity at this stage in life. An eye lift is a simple, cosmetic procedure that patients often say "why didn't I do this sooner?". Patients in their 60s or 70s appear more rested and "awake" giving them a more youthful appearance. If you cared about how you looked in your 40s then you will still care even at 70!
Every decade of life involves the process of aging. If you are considering cosmetic procedures to look and feel younger then you have several options for your facial rejuvenation journey! Turning to a facial plastic surgeon expert, like Dr. Roberto Garcia in the Jacksonville, FL area, is your first step to feeling and looking great again! If you are considering aesthetically improving your appearance then you want to put your face in the right hands and starting with a plastic surgeon like Dr. Garcia is the right choice. He understands that any cosmetic procedure is a big decision and wants to give you the results you desire. If you are wondering what you need to do to look younger, call or schedule your consultation with Jacksonville, FL plastic surgeon, Dr. Roberto Garcia today at his Ponte Vedra Beach plastic surgery center.
Tags