Am I A Good Candidate For Blepharoplasty?
Dr. Roberto Garcia | 02/05/2020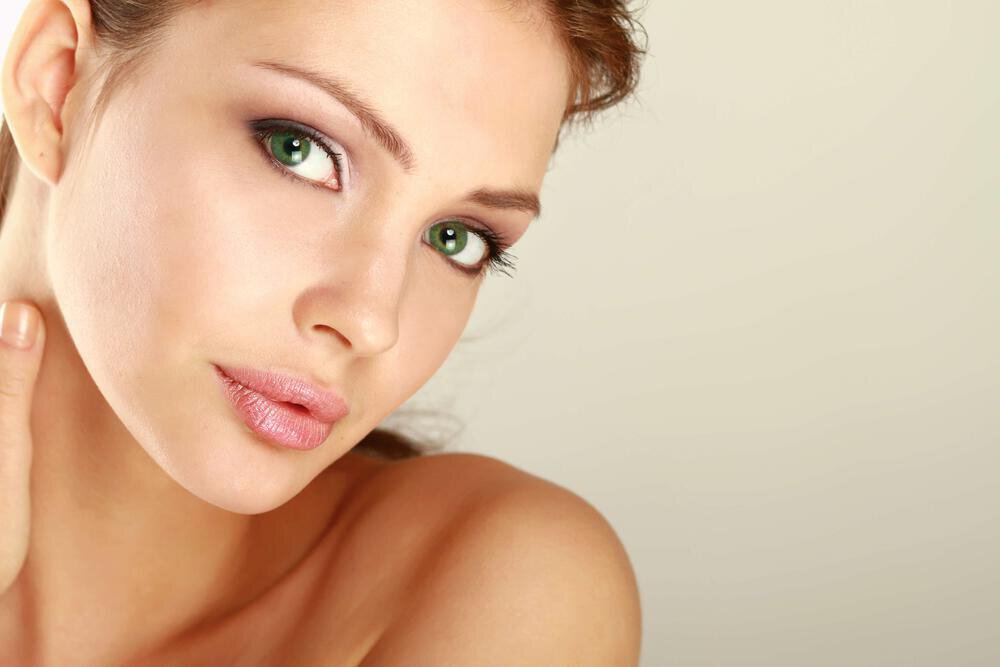 Today, women and more men are getting help from cosmetic procedures to look and feel younger. Aesthetic treatments offer a variety of possibilities to smooth out fine lines and wrinkles on the face, but what if your eyelids are the biggest problem? Blepharoplasty, also known as eyelid surgery, is a cosmetic lift to the eye area. Eyelid surgery can give your eyes a youthful boost, helping you look more rejuvenated and refreshed. Blepharoplasty surgery not only helps you look younger, it can restore the appearance of the eyes by treating puffiness, wrinkles, and sagging skin.
Eyelid surgery has become an increasingly popular procedure, especially among older men and women. Individuals in the Jacksonville, FL area who are considering blepharoplasty can turn to double board-certified facial plastic surgeon Dr. Roberto Garcia and his team at Contoura Facial Plastic Surgery. Located in Ponte Vedra Beach, FL, Dr. Garcia is an expert on blepharoplasty procedures and will guide you through the process from start to finish. Are you curious if you are the right candidate for blepharoplasty? Here is an in-depth look at eyelid surgery and how Dr. Garcia can help.
Who are the best candidates for eyelid surgery?
The skin around the eye area is delicate and thin, making it one of the first areas on the face affected by the natural process of aging. For some men and women, eyelid surgery is a medical necessity. When eyelids begin to droop or sag, it can impede a person's line of sight. Also known as "heavy eyelids," this medical condition is quite common among older patients. It can only be corrected with upper eyelid surgery, which removes excess skin and fat to relieve patients of this issue.
However, for many women and men, blepharoplasty is chosen solely for aesthetic reasons. Cosmetic blepharoplasty procedures can restore a more youthful appearance around the eyes by tightening the skin, decreasing puffiness, and smoothing out fine lines or wrinkles. Whether for a medical or cosmetic need, this straightforward procedure can give patients a new outlook on their appearance.
Patients in the Jacksonville area who are in good health and have realistic expectations are good candidates for blepharoplasty surgery. Most men and women considering this procedure are 35 or older, but if droopy eyelids run in your family, you may decide to get them corrected sooner. Discussing your eyelid surgery goals with a qualified, experienced facial plastic surgeon like Dr. Garcia is your first step in getting the surgical help you may need.
Eyelid surgery gives patients a more youthful look
The eyes are an essential component of a patient's overall appearance, and saggy, droopy eyelids are the main reason individuals consider blepharoplasty surgery. In some cases, patients may only need skin removed. However, blepharoplasty can remove excess skin, muscle, and fat from the upper and lower eyelids to create a more vibrant, alert appearance. Here's a look at the types of blepharoplasty procedures available:
Upper eyelid surgery
An upper eyelid surgery can correct hanging, excess skin on the top part of the eye area. This procedure removes excess skin and fat on the upper eyelid through an incision near the lash line, which helps to minimize visible scarring.
Lower eyelid surgery
A lower eyelid procedure addresses puffy, protruding, or droopy skin underneath the eyes. Much like upper eyelid surgery, an incision is made near the lash line to remove excess skin and fat and minimize visible scarring. In some cases, Dr. Garcia might incorporate dermal fillers to add smoothness to the area or use a nonsurgical laser technique to help with skin discoloration under the eyes.
Combined upper and lower eyelid surgery
With the combined efforts of upper and lower eyelid surgery, Jacksonville-area men and women can get dramatic results. In just one procedure, patients can correct puffiness, droopy eyelids, impaired vision, and more, giving the eyes a more youthful, refreshed appearance.
How long do blepharoplasty results last?
The results of eyelid surgery can last for years. Lower eyelid surgery results are essentially permanent and rarely have to be redone. With the upper eyelids, the skin will begin to sag again naturally. Most patients can expect to enjoy the results of their upper eyelid surgery for about 5 – 7 years, or longer in some cases. To help prolong their results, patients can consider incorporating other nonsurgical options offered by Contoura Facial Plastic Surgery, such as dermal fillers, laser treatments, and facials.
Schedule your consultation today
Are you struggling with droopy eyelids? Do you wish you looked less tired and more refreshed around your eyes? Upper and lower eyelid surgery can create a more youthful, rejuvenated appearance. If you are interested in a blepharoplasty procedure, we invite you to contact double board-certified plastic surgeon Dr. Roberto Garcia at Contoura Facial Plastic Surgery in Ponte Vedra Beach, FL.
Dr. Garcia will listen to your concerns, evaluate what you need, and answer any questions during a private consultation. Schedule your appointment today to learn more about eyelid surgery and how you can look and feel years younger.
Tags