Attain The Profile You Always Wanted With Neck Lift Surgery
Dr. Roberto Garcia | 05/24/2019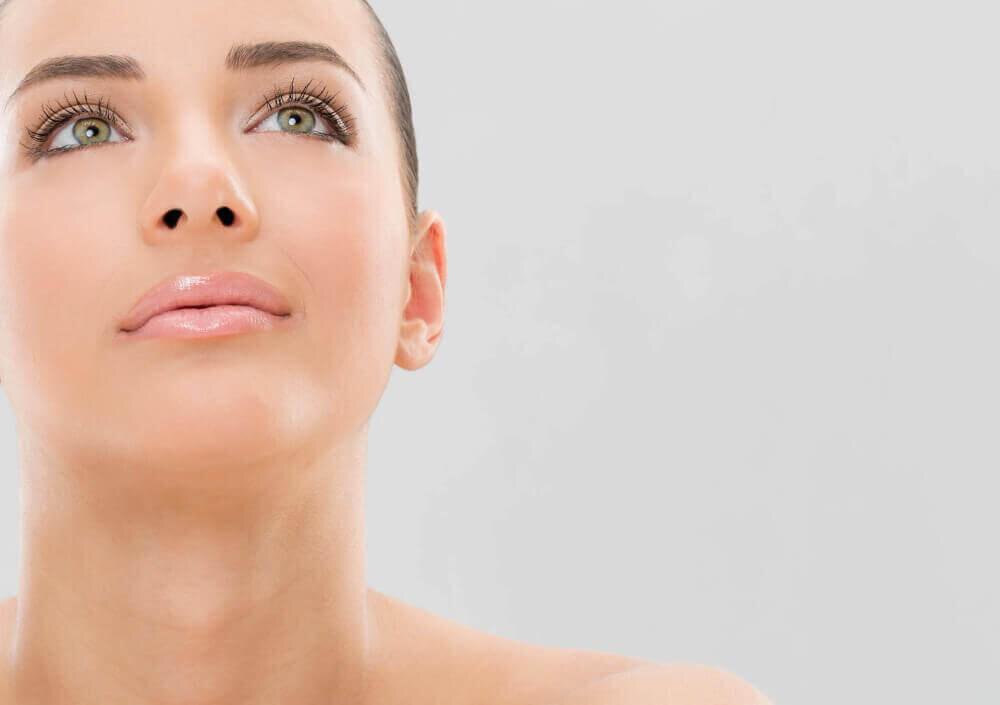 Some would say that the eyes are the first area to show signs of aging and most would agree the neck is right behind them. The dreaded "turkey neck" or "turkey wattle" issue can be a common problem as both men, and especially women, get older. As a result of the natural aging process, neck skin loses elasticity and the underlying muscles weaken with age. This can cause sagging skin in the neck. However, lifestyle, weight loss, and genetics can also cause unwanted skin to hang in the neck area. A neck lift is the cosmetic solution to restore youthful contours in the jawline and neck in order to rejuvenate a patient's profile.
Board-certified plastic surgeon, Dr. Roberto Garcia, has been a leading facial plastic surgeon in the Jacksonville area for over 13 years. Founder and lead surgeon at the Contoura Facial Plastic Surgery center in Ponte Vedra Beach, he has helped countless women and men achieve their cosmetic goals in order to look and feel younger. A neck lift can provide a rejuvenated appearance to a patient's profile and overall look. Here is a quick overview of what Dr. Garcia can do for you and how a neck lift can take years off your appearance!
Why does the neck area change?
The neck is made up of a band of muscles called platysma muscles. With the natural process of aging, the thin skin that lays over that band of muscles begins to lose elasticity causing the area to look droopy or saggy. This is why it is commonly called a "turkey neck" as it resembles the wattle on a turkey. It is a common issue with individuals, especially women, as they age but it can be corrected with a neck lift procedure.
How can a neck lift help?
A neck lift, also known as a platysmaplasty, is a cosmetic procedure that tightens the underlying platysma muscle and loose skin in order to lift the neck area. It also simultaneously lifts and contours the jawline area to give patient's more definition. Lifting the appearance of these areas can take years off a patient's profile leaving them to feel less self-conscious about how they look.
Other lifting benefits
The signs of aging can often appear in the neck area while a patient's face can still look quite young. The appearance of a loose neck or even a double chin can make both women and men feel self-conscious and unfortunately there are no exercises or changes in diet that will help. A neck lift is an excellent stand alone cosmetic procedure to eliminate this issue. Neck lifts and eye lifts are considered the two cosmetic procedures that give patients the more dramatic results leaving patients looking years younger.
Who is a likely candidate
Both women and men in Jacksonville, FL who are healthy and non-smokers struggling with the issue of a sagging neckline are good candidates for this cosmetic procedure. A saggy, loose neck is not only an issue with aging but can also be a problem for individuals who have lost a significant amount of weight. You may also be predisposed to this type of neckline, as you age, due to genetics so a neck lift can be your solution to correct it.
The neck lift procedure
During your consultation, Dr. Garcia will examine and determine how your neck lift procedure will go in order to give you the best end results. Surgical incisions will be made behind the ears and/or under the chin to access the platysma muscles so they can be tightened. Then any excess skin or fatty tissue is removed and tightened in order to further contour the area. In some cases, liposuction is needed to remove excess fatty tissue in the neck area in order to give patient's optimal results. A neck lift can be an excellent stand alone procedure or also combined with other cosmetic procedures such as a facelift, eyelift, chin implants or brow lift to give patients an overall rejuvenated appearance.
The recovery and end result
The visible results from a neck lift are immediate after post-op. Patients can experience some discomfort and swelling but following the post-operative care instructions is an important part of the recovery process. Patients typically abstain from doing certain motions with their necks, like looking upwards, to avoid putting extra strain on their newly tightened neck muscles. Most patients are able to return to work or other daily activities after 2 weeks and enjoy the end result of a smoother, slimmer and younger looking neck!
Surgical care for a neck lift
Finding a board-certified, experienced Jacksonville, FL plastic surgeon like Dr. Garcia is a key component before considering any cosmetic procedure. His medical background and specialized training in facial plastic surgery gives him the skill and knowledge to know the structural region of the head and neck areas. Dr. Garcia also has the surgical experience and creative expertise to create natural-looking results that maintain balance with a patient's other facial features. His main goal is to always have his patient's well-being and cosmetic goals at the forefront of each procedure so his patients will love the way they look!
A neck lift can take years off your appearance and profile. You no longer have to look in the mirror and dislike how your neck looks. A neck lift is the cosmetic help to tighten and lift the neck area so you can feel and look years younger. If you are looking for a plastic surgeon in the Jacksonville area and considering a neck lift procedure call or schedule a consultation with Dr. Roberto Garcia today. He understands that considering any type of cosmetic surgery is a big decision and will help you take the first step to getting the profile you want and deserve!
Tags