Can Fillers Fix An Asymmetrical Face?
Dr. Roberto Garcia | 02/09/2021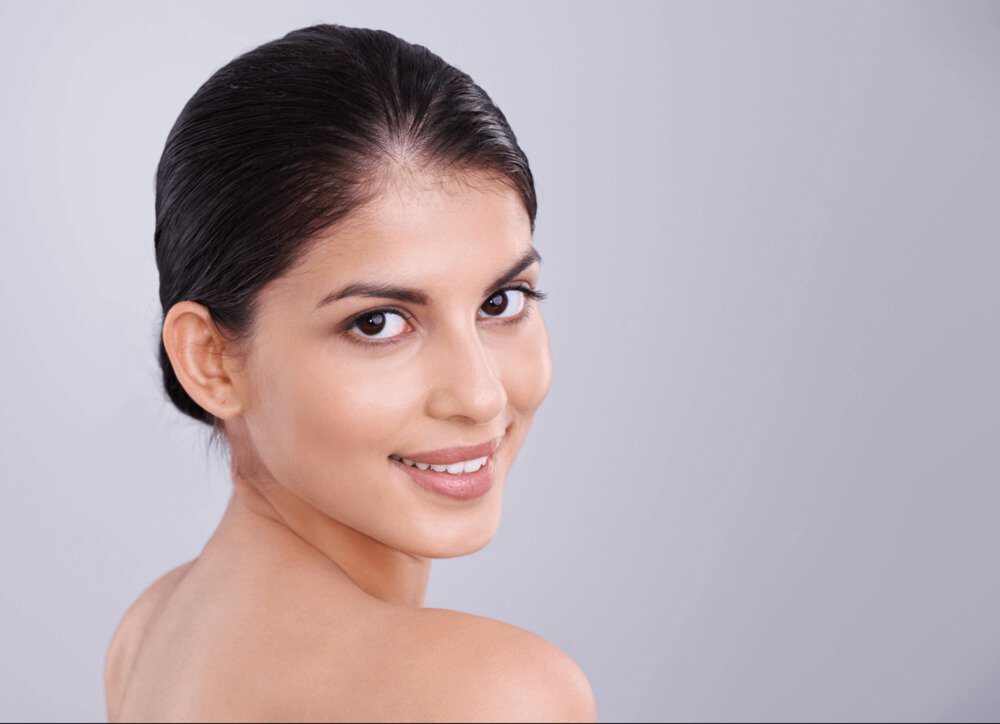 No matter how much we admire movie stars and models for their gorgeous facial features, no one has a perfectly symmetrical face. Perhaps you wished your jawline was more defined, or think your lips appear uneven. While some people love the uniqueness of their face, others may find their asymmetrical features embarrassing. At Contoura Facial Plastic Surgery, we offer nonsurgical solutions such as dermal fillers to provide greater balance to uneven facial features. Double board-certified plastic surgeon Dr. Roberto Garcia has helped countless Jacksonville patients achieve facial harmony with fillers. To learn more, contact our med spa in Ponte Vedra Beach, FL today.
What causes facial asymmetry?
Having an asymmetrical face is normal. Nearly everyone has a trait or two that isn't mirrored the same way on both sides of their face. Generally, these imperfections are caused by:
Genetics
Aging
Injury or trauma
Dental work
Certain medical conditions
While natural asymmetry is not a cause for concern, certain conditions like a stroke, Bell's Palsy, cleft lip, or torticollis can result in notable imbalances. This can lead to functional issues and physical insecurity.
Types of facial asymmetries
Facial asymmetry describes any physical characteristic that is uneven or disproportionate to the other side of the face. Some of the most common asymmetrical facial features include:
Uneven cheeks
Droopy face
Irregular lips
Unequal eyebrows
Uneven jawline
Lumpy nose
Sunken eyes (tear troughs)
Deflated features
How fillers can fix an asymmetrical face?
An excellent way to improve the contours of the face without surgery is facial injectables. A filler is an injectable drug that adds volume to create a fuller contour. At Contoura Facial Plastic Surgery in Ponte Vedra Beach, FL, we offer a series of cosmetic dermal fillers. During your initial consultation with Dr. Garcia, he will examine your unique features and discuss your aesthetic goals. From there, he will give his recommendation on which fillers may work best for you.
Other asymmetrical face correction treatments
If you have a number of concerns you'd like to address or have a severe case of facial asymmetry, cosmetic surgery may be recommended. Contoura Facial Plastic Surgery offers Jacksonville, FL patients several options, including:
Rhinoplasty
Eyelid surgery
Brow lifts
Cheek augmentation
Lip augmentation
Advantages of dermal fillers
The advantages of dermal fillers include:
No surgery required
No downtime needed
No scars
Convenience
For those who are considering cosmetic surgery, fillers allow patients to gain a better understanding of what their results may look like after surgery.
How long do fillers last?
It's important to know that dermal fillers are short-term treatments that require follow-up sessions to maintain results. The longevity of fillers depends on the type, injection site, and your unique body chemistry. Some patients may absorb fillers more quickly than others. On average, dermal fillers can last anywhere from three months up to two years. During your first visit, Dr. Garcia can discuss the different fillers we offer and how often you may need touch-ups.
Facial balancing with fillers in Jacksonville, FL
If you are concerned about asymmetrical facial features, consider dermal fillers. They are safe and effective solutions that can help you achieve your aesthetic goals without having to undergo surgery. If you live in Jacksonville or Ponte Vedra Beach, FL, call Contoura Facial Plastic Surgery to book a virtual consultation with double board-certified plastic surgeon Dr. Roberto Garcia.
Tags