Celebrate Thanksgiving By Getting Rid of Your Waddle
Brookes Pittman, APRN | 11/15/2017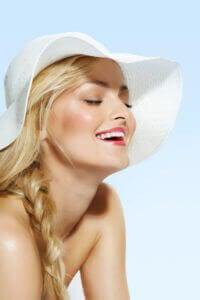 Thanksgiving is a time of year to gather with close friends and family, count your blessings, watch football, and eat a yummy meal together. It's all fun and games until your neck resembles more of a turkey than you ever remembered. Leave the turkey waddle to the turkeys this Thanksgiving and consider getting a neck lift from Contoura Facial Plastic Surgery. Gravity, the sun, and time may all sound cool when you're in elementary school and learn about the world around you. But when you get older, all of these things can take a toll on your skin— especially around your neck region— which can leave you feeling a lot older than you are or claim to be. A neck lift works to counteract these unfortunate signs of aging by removing fat, getting rid of excess skin, and tightening muscles which makes you look less like your Thanksgiving dinner and more like a human again.
How Long Does Surgery Take?
Your neck lift surgery itself takes only around two hours on average and is typically performed as an outpatient procedure at an accredited surgery center. And with just a small amount of anesthesia used, you won't have to worry about some of the associated side effects.
Is There Scarring?
Scarring is one of the biggest fears that many of our neck lift patients face before surgery. However, Dr. Roberto Garcia uses a unique technique that results in minimal scarring that blends in naturally with your hairline.
What Is Recovery Like?
As a regular part of recovery, many patient experience numbness, bruising, swelling, and a feeling of tightness or tension in the face and neck. Recovery time and the process itself varies from patient to patient. However, most patients take about 3-4 weeks to recover from surgery, but your stitches will be removed after just one week. During your initial consultation with our office, we will go over all of your options in detail. Schedule your neck lift consultation with our Ponte Vedra Beach office today!
Tags