Why Choose a Facial Specialist?
Brookes Pittman, APRN | 11/16/2016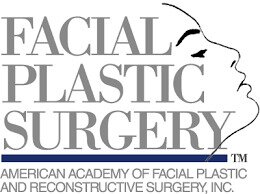 For years, plastic surgery of the face was a specialty that stemmed from the realm of general surgery. As such, there was no separation with the procedures done in the facial area. Furthermore, most of the advancements in plastic surgery were typically seen in body aesthetics (i.e., breast, abdomen, thigh, buttocks, etc.). In 1981, a landmark decision in the state of Georgia changed all of this by now permitting surgeons specializing in Head and Neck surgeries to market themselves as facial plastic surgeons.... A specialty was born. This decision forged the way to the creation of the American Board of Facial Plastic and Reconstructive Surgery (ABFPRS), the only board that is comprised of a select group of physicians already board certified in Head and Neck Surgery. In fact, annually, the board grants certification to only 75-80 candidates nationwide. The significance of having a board dedicated to facial plastic surgery is noteworthy. It has expanded the scope of research conducted by physicians who have spent 5-6 years training specifically in the areas of face and neck. In comparison to a general surgery specialty where the majority of the time was spent working on body cases, this new specialty focused entirely on the face. The specialty of facial plastic surgery now performs over 92% of all facial aesthetic and reconstructive procedures worldwide. Dr. Roberto Garcia is not only certified in Head and Neck Surgery, but also board certified in Facial Plastic Surgery; this makes him a specialist among specialists. His experience is noteworthy, having performed over 12,000 surgeries only in the face. He is considered to be The Specialist in the Face in this region of the United States. For more information, about Facial Plastic Surgery as a specialty, visit, www.aafprs.org or call our office at (904) 686-8020.
Tags