Choosing A Cosmetic Surgeon Is An Important Decision
Brookes Pittman, APRN | 07/15/2016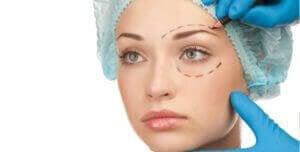 An optimal outcome of your cosmetic surgery is vital. It can enhance your self-esteem and can change the way you feel about your life and your world. A poor result could mean additional surgery, financial obligation, and, unfortunately, heartache. You will live with your decision to undergo cosmetic surgery for the rest of your life - it's not a decision to be made lightly. It goes without saying, then, that your choice of a cosmetic surgeon is vital to your surgical outcome. Here are a few things to consider as you choose a cosmetic surgeon:
Is your surgeon board certified? The government does not require a surgeon to be specifically trained in the procedures they offer. Occasionally, a doctor with general surgery or other medical training decides to offer cosmetic surgery. Dr. Garcia is double-board certified by the American Board of Facial Plastic and Reconstructive Surgery as well as the American Board of Otolaryngology/Head and Neck Surgery. Board certification is the most dependable way of assessing whether a cosmetic surgeon is properly trained.
Does your surgeon have experience in the procedure you want? Each area of cosmetic surgery requires different skills. Operating on an ear is quite different from operating on a nose. Ask your potential cosmetic surgeon how he or she trained in the procedure you want and how many times they have performed it.
Do you feel an emotional connection to your surgeon? You should feel comfortable with your cosmetic surgeon and their support team. Do you feel you can trust them to recommend what is safe and right for you?
Have you considered the aesthetics of your procedure? Beauty is in the eye of the beholder. This is why it's important to find a cosmetic surgeon that shares your aesthetic sensibility. Compare before-and-after photos and think about whether the results appeal to you. Take a selfie or look carefully at yourself in the mirror. For facial procedures, look for photos of patients that have a similar facial structure, are around your age, and have some of the same concerns. Do their results look like you want to look after your surgery?
Dr. Garcia wants to help you make the best, most informed decision regarding your surgical options. Call to schedule a consultation appointment. Today IS the first day of the rest of your life: (904) 686-8020.
Tags