Why Collagen Is King and How MicroNeedling Can Help You Earn that Title
Brookes Pittman, APRN | 04/15/2018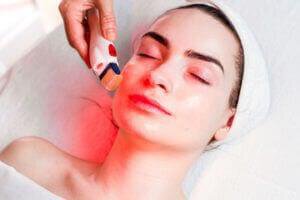 When it comes to your skin and skin care, let's just say one thing: collagen is king. In your teens and twenties, you probably didn't even realize how much of role collagen was playing in your skin. However, once the wrinkles started to set in, collagen likely became the ruler of your thoughts on skincare. I.E., Where has it all gone?!
What Is Collagen?
Collagen is the main structural protein found in your skin and connective tissues. As you age, however, you start to lose collagen in your skin which leads to laxity and fine lines and wrinkles. And collagen isn't just good at keeping your skin youthful. In fact, collagen is also crucial for joint and tendon health as well.
What to Do Without Collagen?
Yes, you can throw in the towel and mourn the loss of your collagen, or you can come into Contoura FAcial Plastic Surgery and get it back. Here at our office, we have several treatments that can be used to help increase collagen production or to temporarily fill in fine lines and wrinkles. One of the options that we may recommend is a treatment called microneedling. Microneedling or collagen induction therapy is a treatment that is used to help stimulate your skin's natural production of collagen— plumping it up in the process. By Making hundreds of tiny punctures in the skin with a microneedling tool, this treatment signals your skin's natural healing response which involves creating more collagen in the process. Depending on your skin's condition and the results you are hoping for will help us determine just how many treatments you will need. If you want to learn more about collagen and collagen induction therapy, call (904) 686-8020 to schedule your microneedling consultation at our Ponte Vedra office today.
Tags