Dermal Fillers or Fat Transfer — Which One Is Right For Me?
Dr. Roberto Garcia | 11/27/2019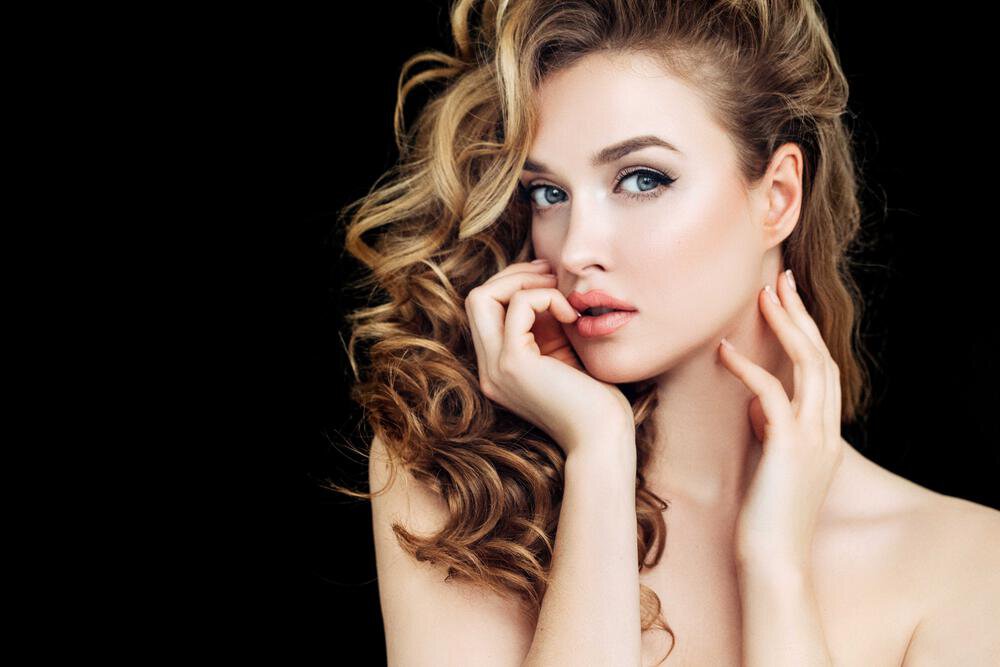 A glance in the mirror can reveal the truth about aging — perhaps you've noticed a few more wrinkles or fine lines. This is why so many patients turn to facial rejuvenation techniques. Advancements in the cosmetic world have made it easier than ever to find just the right option to minimize the signs of getting older. If you are unhappy with your appearance, now is the time to research the benefits of noninvasive as well as surgical cosmetic options. Both men and women in the Jacksonville, FL, area are on the lookout for methods to help eliminate the signs of aging.
Double board-certified plastic surgeon Dr. Roberto Garcia is the founder of Contoura Facial Plastic Surgery in Ponte Vedra Beach, FL. It is his goal to achieve beautiful, natural-looking results so his patients can feel fantastic about the way they look. If you are unsure of what you need to restore volume to your face and rejuvenate your appearance, let an expert like Dr. Garcia assist. Here is some helpful information about the differences between facial fat transfer and dermal fillers and which one may be the right option for you.
Minimize the signs of aging
The signs of aging stop for no one, and this natural progression tends to leave its mark on our faces. Wrinkles may become more apparent, and the skin can suffer from a loss of elasticity. Facial areas that once looked full and youthful, such as the cheeks, jawline, and eyes, may now have a more depleted appearance. The nonsurgical options available to men and women in the Jacksonville area can offer a way to combat these signs of aging. After a consultation and examination, board-certified plastic surgeon Dr. Roberto Garcia can help formulate a treatment plan with your aesthetic goals in mind.
Dermal fillers are all the rage
Men and women in the Jacksonville, FL, area can enjoy the benefits of noninvasive options like dermal fillers. These cosmetic injectables mean that patients can undergo treatment with no downtime or surgery and still get amazing results. Facial fillers like Juvéderm® or Restylane® are excellent alternatives to a more invasive surgical procedure like a facelift. These dermal fillers are formulated with synthetic hyaluronic acid (HA) that is meant to boost the body's natural levels of collagen and HA for healthy, supple skin. These dermal injections help to replenish volume, improve facial contouring, and diminish wrinkles or "laugh lines" around the mouth while stimulating collagen production. Often more budget-friendly than more invasive techniques, these cosmetic wonders can help patients get immediate results. It's important to note that dermal fillers are a temporary solution, so upkeep is required.
Facial fat transfer options
Individuals who have a more extreme loss of volume in their face should consider facial fat grafting or fat transfer. This technique is typically an excellent option for older patients and provides a significant restoration of volume to the face. With age, the cheeks, eyes, and jawline lose the plumpness and fullness needed to look more youthful. Cheeks may appear hollow and eyes are sunken, often adding more years to our facial appearance. Facial fat transfer to the cheeks, jawline, and eyes is an organic way of restoring volume and fullness into those areas with your body's own fat.
During a fat transfer procedure, fat is suctioned from the thighs or abdomen via liposuction, then processed so only healthy tissue is injected back into the target areas. This procedure is a win/win for patients, as it removes unwanted fat from one area and uses it to fill in other spots that need a boost in volume.
Which technique is right for you?
Men or women who need significant volume restored to improve skin tone and texture, along with wrinkle reduction, would benefit most from a facial fat transfer. This technique gives patients long-lasting results, and is a more natural way of rejuvenating your face by using purified fat from your own body.
For newbies to the cosmetic world of restoring a youthful appearance, dermal fillers can be a more conservative choice. The results are temporary, but today's dermal fillers work so well that some patients can go months or even years with one treatment. Imagine the ability to have significant wrinkle reduction while restoring volume to your lips or cheek area without ever going under the knife. Patients can enjoy immediate results, and dermal fillers are a more affordable option than fat grafting, making them a good starting point.
Schedule your consultation today
Finding an experienced, board-certified facial plastic surgeon like Dr. Roberto Garcia is the first step toward a younger-looking, fresher face. Following a comprehensive examination, Dr. Garcia will recommend a cosmetic option that is right for you. Whether you choose dermal fillers or facial fat transfer, the results can be dramatic as they reveal your new appearance.
Facial rejuvenation treatments can restore a more youthful appearance and boost your confidence at any age. Dermal fillers or a facial fat transfer procedure gives patients the option to put off traditional facelift surgery. If you live in the Jacksonville, FL, area, we encourage you to schedule a consultation with Dr. Roberto Garcia. At Contoura Facial Plastic Surgery in Ponte Vedra Beach, FL, surgical experience coupled with creative talent gives patients the beautiful results they want.
Tags