Duuuude: 3 Surgeries Men Are Into
Brookes Pittman, APRN | 11/30/2017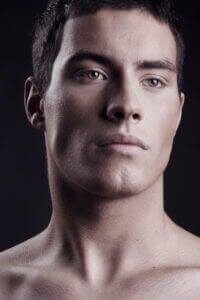 Plastic surgery is only for middle-aged women, right? Although the majority of people who elect to undergo plastic surgery or non-invasive treatment like fillers are middle-aged women, that doesn't mean that they are the only ones. In fact, according to recent studies, more and more men are hopping on the plastic surgery wagon than ever before with a 23% increase from 2000-2014 alone. Let's take a closer look at some of the surgeries that are popular amongst men at our Contoura Facial Plastic Surgery office.
Chin Implants
Having a prominent profile can make any man feel more confident, but it's not always something that comes naturally. Luckily, with chin implants from our office, we can help accentuate your chin and add more dimension to your face in the process.
Botox and Fillers
Botox and fillers aren't just for those middle-aged women in your neighborhood, in fact, they are gaining more and more traction amongst men— especially those who work in a professional field. Although many men deny it, their appearance just like a woman's plays a big role in their financial success. With just a few fillers or Botox, we can help you get rid of fine lines and wrinkles and a loss of volume in your skin, giving you a more youthful and professional looking appearance in the process.
Rhinoplasty
Have you been self-conscious about your nose for your entire life? Do you feel like your nose is so prominent that it almost takes up your entire face? If so, it may be time to consider a rhinoplasty. By making a few subtle changes, our doctors can help give you a nose that balances your face without you having to worry about people knowing you got any work done in the first place. Want to learn more about plastic surgery for men? Contact our Ponte Vedra Beach office today and schedule a consultation.
Tags