Everything You Need to Know About Chemical Peels
Dr. Roberto Garcia | 09/10/2019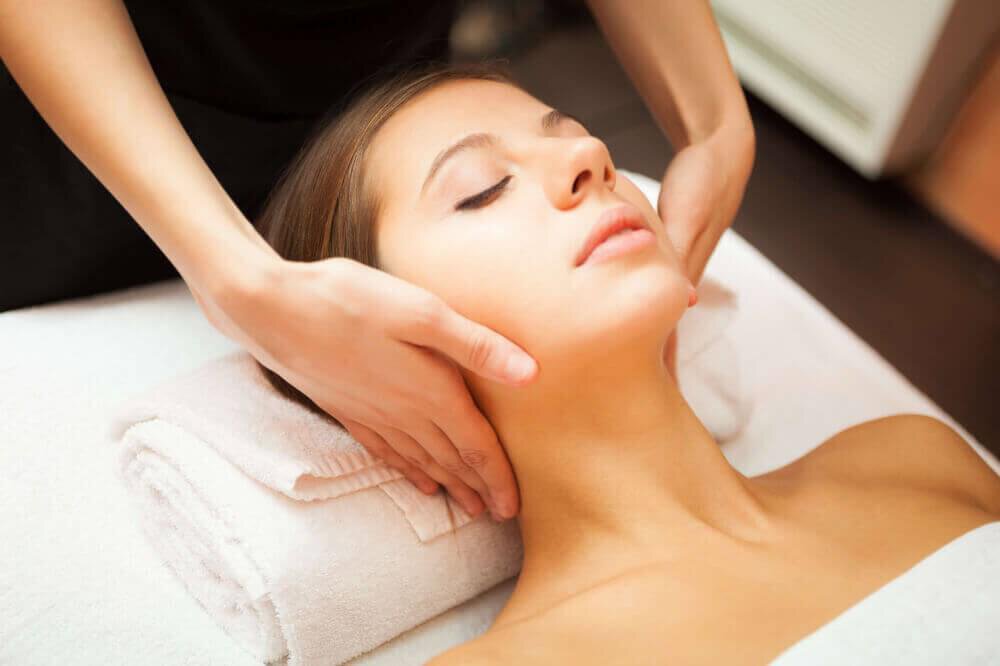 Have you been looking for a way to rejuvenate your face and restore a healthy glow to your skin? A chemical peel may be the solution you have been looking for and be the right fit for you. For men and women in Jacksonville, FL, chemical peels can help repair uneven skin tone, minor sun damage, clogged pores and give your skin a smoother, younger appearance. More patients are turning to a chemical peel to remove the signs of a lackluster complexion and give a vibrant new look to the skin once again.
Chemical peels are one of the many aesthetic treatments that board-certified plastic surgeon Dr. Roberto Garcia provides to his patients in the Northeast Florida area. Founder of Contoura Facial Plastic Surgery, a leading facial reconstructive and plastic surgery center located in Ponte Vedra Beach, FL, Dr. Garcia is a renowned facial plastic surgeon in the Jacksonville, St. Augustine, and Ponte Vedra Beach areas. Dr. Garcia provides the latest facial rejuvenation techniques, such as chemical peels, to cosmetically enhance the way his patients look. For patients in Jacksonville, chemical peels have several therapeutic benefits, and Dr. Garcia can help determine if it is a fit for your skin needs.
Helpful active ingredients
The word chemical often makes both women and men take pause when considering this facial treatment. Yes, it is a chemical treatment, but not in a harmful way. The active ingredients in a chemical peel are an effective combination of exfoliating solutions including salicylic, glycolic, trichloroacetic, and lactic acids that work safely together to restore a fresh new look to the skin.
Improve skin texture and tone
Chemical peels are a highly effective solution for all skin types, even sensitive skin. Our facial skin begins to slow down as we enter into our late 20s with skin cell turnover. Average skin cell turnover is usually 21-28 days, but as we age that decreases. A chemical peel treatment removes those damaged, old layers of skin and can even treat additional skin problems like scars, fine lines, wrinkles, rough patches, age spots, sun damage, acne blemishes, hyperpigmentation problems, and more to reveal a fresh, new layer. For patients considering a chemical peel in Jacksonville, FL, this treatment can stimulate healthy cell growth as exfoliated dead cells are removed.
Chemical peel details
For patients in Jacksonville, FL chemical peels are customized cosmetic treatments. Chemical peels vary in strength and have different levels to give patients the final desired aesthetic results. This exfoliating solution not only treats facial skin but can also help remove damaged layers of skin on a patient's hands and neck. Board-certified plastic surgeon Dr. Garcia will customize a chemical peel plan to determine the target areas, strength level needed, and how many treatments will give optimal results. This specially formulated "cocktail" will treat the top layers of the skin to reveal a smoother, softer look with fewer imperfections.
Ideal candidates
Anyone is a candidate for a chemical peel. Jacksonville, FL men and women who choose chemical peel treatments are typically seeking help with skin issues such as fine lines, wrinkles, small sunspots, flaky skin, or uneven skin tone. Light peels are ideal for most skin types with minor skin issues. Deeper peels can be customized with a qualified expert like Dr. Garcia to remove additional layers of skin to treat more severe skin issues. Your skin will be evaluated during an exam at Contoura Facial Plastic Surgery's Ponte Vedra Beach, FL office before selecting a chemical peel for your unique skin needs. This will help to determine what level of chemical peel is needed to give patients the results they need.
Chemical peel procedure
Contoura Facial Plastic Surgery provides patients undergoing a chemical peel in Jacksonville FL with a comfortable environment for treatment. The skin to be treated is cleaned before the customized chemical solution is gently brushed on. In your initial consultation, the amount of time needed for the solution to stay on the skin will be determined before it is washed off, and the neutralizing agent is applied. Patients are given post-care instructions, and any follow-up treatments will be determined.
Chemical peel results
When receiving chemical peels, Jacksonville patients trade damaged skin for more even-toned and healthier skin. Post-peel results and recovery vary by patient and what strength of peel a patient receives. Most require no downtime. Lighter skin chemical peels will cause the surface to be a different color, and slight peeling will occur the first week after the procedure. Stronger, more in-depth chemical peel treatments may cause swelling and minor discomfort. The skin may be more irritated and peel for a more extended period after stronger treatments. It can take longer for new skin to develop, depending on the level of strength each patient receives. Dead, old layers of skin will slough off and reveal softer, smoother even slightly tighter skin that you will love.
Chemical peels are one of the most effective ways for patients to have a glowing, brighter complexion. Chemical peels gently exfoliate the skin, increasing cell turnover, which leads to more vibrant skin and improved skin texture. No matter what level you may need, a chemical peel can give patients incredible results. Whether a light peel or more intense one, both men and women can dramatically improve the overall look and texture of their skin and get long-lasting results with the right skincare. A patient who limits their sun exposure and nourishes their new skin can enjoy the results of their chemical peel for an extended amount of time. Repeated chemical peels only improve the outcome each time, especially if patients take the right steps to care for their new skin.
Are you ready to remove old layers of skin to reveal a new look? Chemical peels help remove layers of damaged skin so new skin can shine through. Men and women in Northeast Florida can get the help they need to treat damaged skin by reaching out to board-certified plastic surgeon, Dr. Roberto Garcia at Contoura Facial Plastic Surgery. Dr. Garcia offers a myriad of nonsurgical and surgical options to patients wanting to transform the way they look. For men and women in Jacksonville, chemical peels have proven themselves to be a great way to put their best face forward. If you are interested in chemical peel treatment, we invite you to call or schedule a consultation with Dr. Garcia today.
Tags