Are Eyelid Lifts the Next Big Thing in Male Cosmetic Procedures?
Brookes Pittman, APRN | 09/15/2018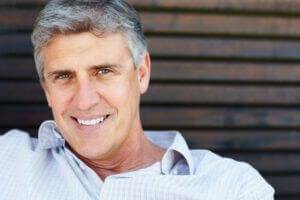 Cosmetic surgical procedures like eye lifts have gotten to be more and more popular among men over the past several years. In fact, next to Botox, eyelid surgery is the second most popular cosmetic procedure that men elect to get. But why? Let's take a closer look at eyelid surgery in general and why it's gaining popularity among men.
What's Eyelid Surgery?
Blepharoplasty or an eyelid surgery is performed when patients have excess skin on the upper and/or lower eyelids. During this surgery, one of our surgeons at Contoura Facial Plastic Surgery will remove excess skin and fat from the eyelids which will give patients a more youthful appearance.
Why Is It Popular Among Men?
Even though women get more of a reputation for being vain, wanting to look good is something that's in all of us. Eyelid surgery is typically done for cosmetic reasons, but it can also be performed on individuals who are suffering from obscured vision as well. As a more subtle cosmetic procedure, eyelid surgery is popular amongst men because there's not a lot of stigma around it, it's effective, it makes them look younger, and it can improve their eyesight as well. If you are a male who has noticed a loss of elasticity in the skin around your eyelids, then you may want to consider getting a blepharoplasty from Contoura Facial Plastic Surgery. During your initial consultation with one of our surgeons, we will go over all of your options to determine whether or not this is the right procedure for you. Are you ready to take the steps to learn more about eyelid surgery s? Contact our Ponte Vedra Beach Office today and give us a call at (904) 686-8020.
Tags