Facial Rejuvenation For Sun-Damaged Skin In Jacksonville
Dr. Roberto Garcia | 10/23/2019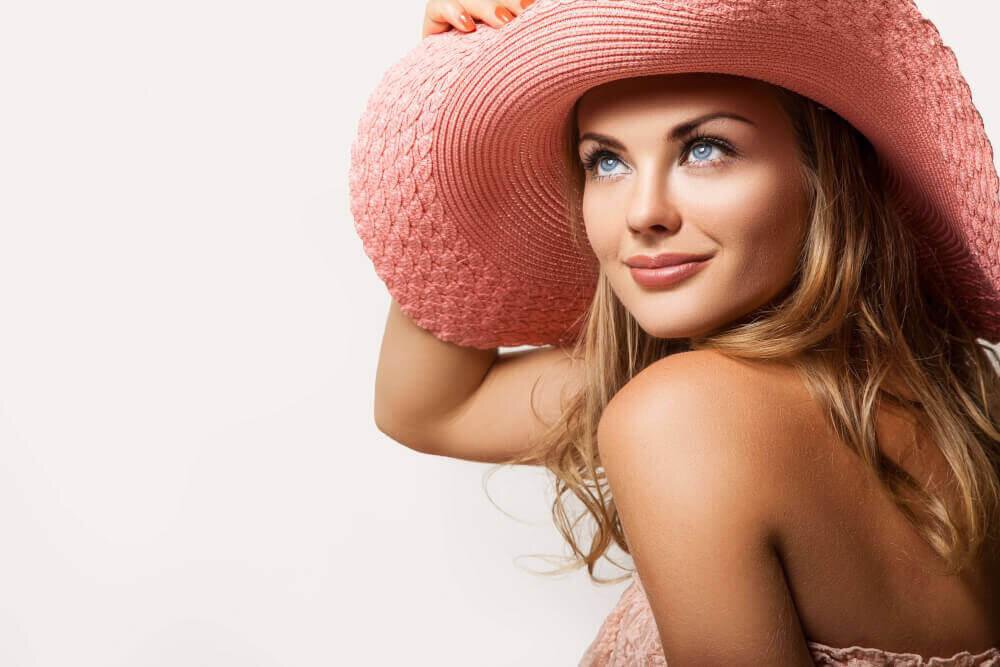 It doesn't take long for evidence of sun damage to show up on the skin. Freckles, brown spots, and dark patches are just a few of the most common issues people experience due to sun exposure. At Contoura Facial Plastic Surgery in Ponte Vedra Beach, FL, our staff offers IPL (intense pulsed light) therapy to address these problems and more. Also called IPL photofacials, these state-of-the-art treatments are provided by Dr. Roberto Garcia or an experienced technician on his team to remove mild sun damage and irregular pigmentation. The process also promotes healthy skin, leaving you feeling refreshed and rejuvenated as a result.
How IPL photofacials work
IPL treats the skin with quick, powerful flashes of light that penetrate below the skin's surface. The light energy reaches the dark melanin and breaks it down into small particles, where it either rises to the surface of the skin as scabs that eventually fall away or gets carried out of your body through natural processes.
IPL photofacials are noninvasive and require little downtime, but create highly effective outcomes. To begin this procedure, Dr. Roberto Garcia or an experienced technician on his team uses intense pulses of light energy to raise the temperature of the skin cells. This means you can improve your skin's natural healing process through a natural boost of collagen production.
Am I a candidate for facial rejuvenation?
IPL treatments reach the deep layers of the skin to correct sun-damaged skin in Jacksonville, FL. Ideal candidates have freckles, spots, and brown lesions in addition to visible pores, redness, and signs of aging. IPL is also beneficial for younger patients who want to get a jump-start on the health of their skin, or those who are beginning to see the first signs of sun damage.
Before you book your session, make sure you don't have tanned skin — even a fake tan. This will interfere with the technology's ability to target the right pigments. Please also note that individuals with naturally dark or tanned skin will need to consult with Contoura Facial Plastic Surgery to determine if there will be any permanent pigmentation changes to the skin.
What to expect during your appointment
If you've been spending too much time in the sun, you may already see signs of dark spots or pigmentation. To refresh and rejuvenate your skin, an IPL treatment can reduce skin discoloration to reveal a more beautiful appearance. To prep for your appointment, patients should skip sun exposure and tanners for a couple of weeks. Based on your personal health and history, you may be asked to stop certain medications for a few days before treatment. A professional from our clinic may also suggest taking pain relievers to decrease your chances of bruising.
An IPL photofacial is fulfilled at our local office in about 20 – 30 minutes in one of our comfortable treatment rooms. To prepare, the staff at Contoura Facial Plastic Surgery will wash and dry your skin, then protect your eyes with special glasses. There is no need for additional protection or a local anesthetic, as you will only experience mild discomfort. The procedure is performed with a handheld Cynosure wand, which we pass over the skin while it emits laser energy pulses.
Recovery from your IPL treatment
While there's no recovery time required following your appointment, keep in mind you may experience slightly swollen or pink skin that will subside in a few hours. Some choose to take over-the-counter anti-inflammatory medication to reduce swelling. Many women bring their cosmetics to apply after the IPL treatment to hide the effects. However, Contoura Facial Plastic Surgery suggests a cream to minimize any irritation and promote self-healing.
Over the next few days, you may notice blemishes beginning to rise to the surface of the skin, then flaking away. You should use sunscreen before going outside to prevent further sun damage to your skin. Do not pick at the flaking skin as this may affect your results. Skin responds differently to treatment based on each individual, but generally, you will notice improvements over the next month. To get your most optimal results, we recommend 3 – 6 sessions scheduled every four weeks or so.
Correct sun-damaged skin In Jacksonville, FL
You may not have thought about your skin much when you were younger, but sunspots and related issues can have a serious impact on your health. This is especially true of harmful UV rays that can cause long-lasting damage. If this sounds like your situation, we encourage Jacksonville-area patients to learn more about IPL photofacial treatments by reaching out to us. Dr. Roberto Garcia and his friendly team in Ponte Vedra Beach, FL, can schedule an assessment to help you achieve a more aesthetically pleasing look and the softer, smoother skin you've been looking for.
Tags