Fall Is Microdermabrasion Time
Brookes Pittman, APRN | 08/15/2016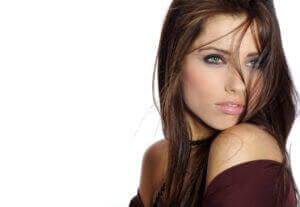 It's true. There are many non-surgical cosmetic procedures available - but microdermabrasion is one of the most popular. It's safe and easy, simple and quick. It's basically a clinical exfoliation technique which results in a fresh, glowing look to your skin. Microdermabrasion gently removes the top layer of your skin (the epidermis) and is recommended as a way to improve the appearance of enlarged pores, oily skin, sun-damage, fine wrinkles, uneven texture, acne-prone and dull skin. One of the advantages of microdermabrasion is that it is non-invasive; no anesthesia is necessary. During your treatment, a wand is passed over your skin. Very tiny, air-driven crystals are gently blown against your skin, cleansing, abrading and exfoliating its top layer. The dead skin and used crystals are then vacuumed away into a sealed container. A microdermabrasion treatment is uniquely customized for you in our office to address your specific areas of concern. The beauty of this procedure is that men and women, alike, can experience its benefits.
Here are a few other things to know about microdermabrasion:
By removing just the top layer of your skin, microdermabrasion stimulates your body to produce collagen and increase cell turnover.
Our patients say they find microdermabrasion comfortable - with just a slight pulling sensation on their skin.
Microdermabrasion can be used on your face, back or chest.
The procedure takes approximately 30 minutes, is done in our offices, and there is virtually no pain or downtime. You can return to normal activities immediately, looking glowing and refreshed.
Your skin typically regenerates at approximately 30-day intervals, which means microdermabrasion should be repeated every four weeks to see optimal improvement.
Following your procedure, it is advised that you avoid prolonged exposure to the sun and protect your skin with sunscreen.
Under Dr. Roberto Garcia's supervision, our medical spa will address your concerns about fine lines or dull, sun-damaged skin. Call, today, to schedule an appointment. Now is the perfect time to think about rejuvenating your skin - in time for those up-coming holiday parties.
Tags