FAQs About Facial Liposuction
Brookes Pittman, APRN | 11/15/2018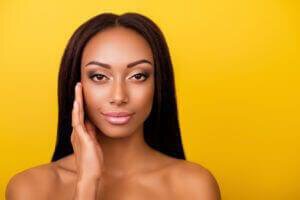 If you're like most people, you probably think about the body— specifically the upper thighs, buttocks, and abdomen— when you hear the term "liposuction." Here at our Contoura Facial Plastic Surgery office, we offer patients a procedure called facial liposuction. To help you understand a little bit more about this surgery, let's take a closer look at some answers to frequently asked questions.
FAQ: What Is Facial Liposuction
This minimally invasive procedure uses a thin, cannula to remove localized areas of fat from the face. By making small incisions, we will then move the cannula back and forth to lose excess fat and then we will vacuum the fat out with a vacuum or a cannula-attached syringe.
FAQ: What Is a Facial Liposuction Used For?
Having a contoured face is something that most people want, but not everyone has. If you have always wanted to have a more chiseled facial appearance, then liposuction may be for you. By removing excess fat from the cheeks and around the face, our surgeons can help give you that more contoured appearance.
FAQ: What Is Recovery Like?
One of the most frequently asked questions that our patients have about facial liposuction is what recovery time is like. Typically, patients experience bruising, swelling, and discomfort in the treated area. When we send you home, we will usually apply elastic bandages or compression facial garments to the face to help ease swelling and help you recover faster. Typically, patients can return to work and regular activities in just a few days, but we do encourage patients to wait several weeks to start exercising or doing strenuous activities. If you have always wanted to have a chiseled and contoured facial structure, but never thought it was a possibility, then you may want to consider facial liposuction from one of our surgeons at Contoura Facial Plastic Surgery. Ready to learn more? Schedule your consultation at our Ponte Vedra Beach office and contact us today at (904) 686-8020.
Tags