FAQs About Microblading
Brookes Pittman, APRN | 01/30/2019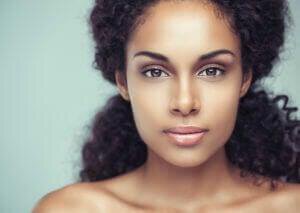 Having to pencil in your eyebrows every morning before you head out the door can seem like a full-time job. Not only do you have to make sure they're filled in perfectly, but you also have to make sure that they are shaped right as well. If you want to chuck your eyebrow pencil and not have to worry about filling your brows in, then you may want to consider microblading. Microblading is a semi-permanent way for people, like you, to get the brows of your dreams without having to fill them in every day. By using a semi-permanent tattoo device, our trained staff can give you the eyebrows that you've been wanting.
Will It Fade Into Something More Natural After a Few Days?
When you initially get your eyebrows microbladed, you may look and the mirror and think, "Whoa! It looks like I drew those on with my kid's crayon." But don't' worry, that's just a little bit of the ink left on your eyebrows. Over the next few days, your eyebrows will fade into a more natural look.
How Long Does It Last?
On average microblading lasts about 1-3 years. If you want to get touch-ups during that time frame, schedule an appointment with us at our office.
How Can I Prepare?
To make sure that you get the best microblading results possible, we have a list of a few things for you to do:
Avoid aspirin or ibuprofen 24 hours before and afterward
Avoid waxing, laser, or electrolysis one week before the procedure
Discontinue AHA skin care products (1 week before) or Retin A Skincare products (2 weeks beforehand)
What Are Results Like?
During your initial consultation, we will discuss what kind of results you are going for. For example, some patients just want darker brows whereas other people want thicker brows. Depending on the kind of results that you want, will determine what kind of techniques our technicians will use.
Are you interested in learning more? Contact our Ponte Vedra Beach office today and give us a call at (904) 686-8020.
Tags