When Fat Is Good: The Art of The Contoura Fat Transfer Procedure
Brookes Pittman, APRN | 10/15/2017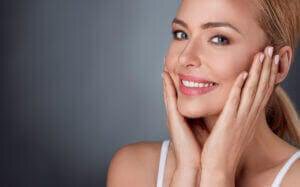 "All fat is bad" may be a slogan that you live by, but it's good to know that not all fat is created equal. For instance, although you may want to get rid of the fat around your thighs and belly, the last thing you want to do is lose the fat that's stored in your face. Fat in combination with collagen is what adds volume to your cheeks and helps you look more youthful. As your face ages, however, it starts to show symptoms of volume loss which may make your skin look deflated. With a fat transfer procedure, our doctors at Contoura Facial Plastic Surgery can restore fat to your face and give you that "baby faced" youthful appearance you've been striving for.
What Is the Contoura Fat Transfer Difference?
The Contoura Fat Transfer procedure is different than other fat grafting procedures. Although there are distinct similarities between Contoura and other fat grafting procedures, there is one unique difference: our technique. The main problem with traditional structural fat grafting is that patients complain of bumps, irregularities, or a lack of longevity. However, with the Contoura fat transfer procedure, patients get more cohesive results that last longer.
What Is It Used For?
One of the distinct benefits of The Contoura Fat Transfer procedure is that it can be used to treat a variety of cosmetic concerns including:
Sagging jowl appearance
Volume loss to the upper eyelids
Deep crease of the chin below the lips
Downward lines from the corner of the nose (nasolabial lines)
Downward lines from the corner of the mouth (marionette lines)
Hollowing Temples
Hollow under eye areas (tear trough area)
Flattened cheeks
What Is Recovery Like?
Sometimes patients elect to have other procedures done in conjunction with the Contoura Fat Transfer, which will then typically lengthen their recovery time. If it is done alone, however, recovery is virtually non-existent, and patients can return to their daily activities almost immediately.
Schedule a Consultation
To learn more about a fat transfer procedure or to schedule a consultation at our Ponte Vedra Beach office, please call (904) 686-8020
Tags