Filling In the Answers: Do Fillers Work?
Brookes Pittman, APRN | 08/30/2017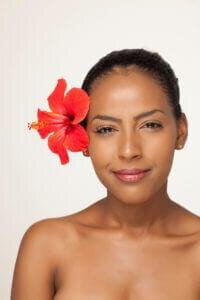 When it comes to getting fillers, there's one thing to be certain; it is a financial investment which makes our patients want to know, do fillers work? The short but true answer to that question is, "Yes." But to help you understand how fillers work and if they're right for you, we have created a brief article. Read on to learn more.
The Consultation
Your initial consultation with our staff here at Contoura Facial Plastic Surgery is the first step in the filler process. By being able to take a closer look at your fine lines, wrinkles, and volume loss, we will be able to properly identify what kinds of fillers will work for you and how many you need— both of which will give you great results. Then, depending on how much you want to spend and your main areas of concerns, we will create a customized treatment plan catered specifically toward you and your face.
The Science
During your consultation, our staff will explain to you your different filler options and how they each work. Two of the most popular fillers that we offer at Contoura Facial Plastic Surgery are Juvederm and Restylane. And although both of these fillers are derived from the same ingredient— hyaluronic acid— they do have some unique differences. For instance, Restylane is more granular in texture which makes it better for volume and lips because it's more pliable. Whereas Juvederm is smoother in texture which makes it better and treating fine lines and wrinkles.
The Results
Results from fillers vary from patient to patient, but as long as you go with the right filler for your needs and the right amount, then you should reap significant benefits. And, if you are ever dissatisfied with your results at any point, our staff will help to correct the issue and make sure you're happy. Fillers are an excellent way to treat fine lines and wrinkles and add volume to your cheeks and lips. If you would like to learn more about fillers and whether or not they're right for you, contact Contoura Facial Plastic Surgery today and schedule an appointment with our staff!
Tags