Five Important Facts About a Liquid Facelift
Dr. Roberto Garcia | 03/04/2020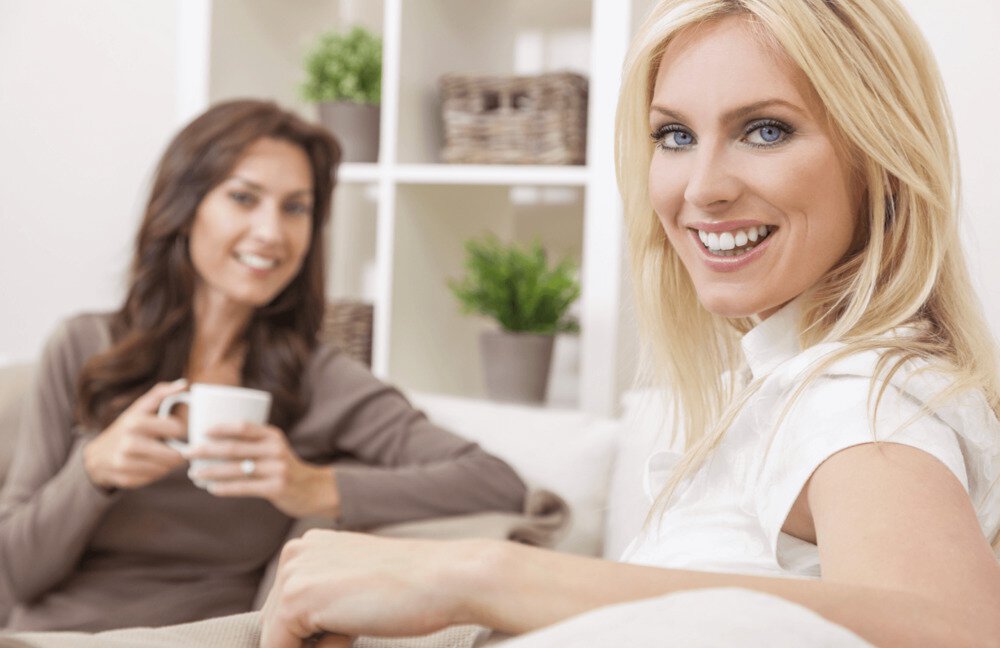 A liquid facelift uses a combination of facial injectables such as fillers, along with BOTOX®, to relax and soften the appearance of fine lines and wrinkles. A liquid facelift also uses volumizers such as Juvéderm®, Restylane®, Sculptra®, and Radiesse® to lift deflated skin, fill in deep creases, and restore volume. A minimally invasive cosmetic procedure touted for its amazing results and less expensive option than a traditional facelift, more women and men are checking out this anti-aging solution to look years younger.
Contoura Facial Plastic Surgery in Ponte Vedra Beach, FL is one of the premier surgical and nonsurgical aesthetic facilities in the Jacksonville area. Double board-certified plastic surgeon Dr. Roberto Garcia and his experienced team make it their primary mission to provide natural-looking, fantastic results to every patient. Liquid facelifts are one of the many innovative solutions offered at Contoura Facial Plastic Surgery, helping women and men achieve their aesthetic goals.
Are you wondering if a liquid facelift may be your next move? Read on to learn more about what areas injectables can address, as well as the techniques and process on facial rejuvenation with this procedure at Contoura Facial Plastic Surgery.
What is a liquid facelift?
As one of the leading anti-aging trends of today, a liquid facelift is a customized treatment that restores volume to the face while reducing the appearance of fine lines and wrinkles. As we enter into our 30s, our bodies produce less collagen, the protein that gives skin that smooth, plump appearance. The result is droopy skin with visible fine lines and wrinkles, leaving individuals noticing their aging skin when they look in the mirror. While some men and women want to fight this process, not everyone is signing up for a facelift to look younger.
A liquid facelift, also known as a nonsurgical facelift, provides another alternative by using a combination of facial injectables to tackle different areas of skin concerns. With a liquid facelift, the experienced team at Contoura Facial Plastic Surgery can help to:
Reduce fine lines, wrinkles, and facial folds

Improve deflated skin or bags under the eyes

Add volume to cheeks, temples, lips

Subtly lift drooping skin in the jowls, brows, or forehead
How does a liquid facelift work?
Jacksonville women and men can have a personalized liquid facelift procedure to reduce sagging skin, fine lines and wrinkles, while restoring lost volume to the face. The connective tissues in our skin contain collagen and elastin, which begins to break down as we get older. Dermal fillers work to fill up space in the layers of skin to reduce the appearance of wrinkles or sagging skin. When combined with a muscle relaxer like BOTOX, patients are left with a smoother, more youthful-looking appearance. Dr. Garcia is proud to offer Jacksonville women and men the cosmetic miracle of a liquid facelift and customize this anti-aging treatment to accommodate what each patient may need to look years younger.
Is a liquid facelift right for you?
Jacksonville men and women who feel self-conscious about wrinkles, volume loss, or premature aging skin, could benefit from a nonsurgical facelift. Contoura Facial Plastic Surgery offers the latest in dermal fillers like Juvéderm or Restylane, alongside BOTOX, to correct the visible signs of aging. While some dermal injections treat loss of volume in the cheeks or lips, others will reduce the appearance of Crow's feet around the eyes or deep lines around the mouth. BOTOX is commonly used in the upper portion of the face, giving patients a smooth appearance in the forehead or brow area. During a thorough consultation, Dr. Garcia will listen to a patient's concerns and determine what combination of fillers and BOTOX will be needed to address the visible signs of aging skin.
How long does a liquid facelift last?
A liquid facelift is a customizable, versatile procedure that combines dermal fillers and BOTOX in precisely all the right areas. Depending on each patient's goals, a liquid facelift can address a variety of skin concerns. When performed by a skilled, or experienced injector, this cosmetic procedure can erase fine lines and wrinkles, recontour certain areas like the cheeks or lips, and provide lift or volume to deflated skin. A patient will look more alert, well-rested, and years younger. Even though a liquid facelift is temporary, the effects can last 1 – 2 years but will vary by patient. Scheduling periodic touch-ups throughout the year will also help prolong and maintain a patient's liquid facelift results.
Is a liquid facelift right for you?
When compared to a traditional facelift, a liquid facelift offers certain advantages depending on a person's aesthetic goals, lifestyle, and skin issues they hope to address. Younger patients in their 40s or 50s may choose a liquid facelift to treat mild to moderate degrees of aging skin. Jacksonville patients who also don't have time to commit to a longer recovery process may prefer this same-day procedure, often referred to as the "lunchtime lift." Men and women who wish to look younger without surgery can benefit from this minimally invasive option that requires no anesthesia, incisions, or downtime. The subtle, natural-looking results from a liquid facelift can be a quick and easy transformation with Contoura Facial Plastic Surgery.
If you are ready to address your skin concerns and want to learn more about facial injectables or a liquid facelift, then we invite you to schedule a consultation with Dr. Roberto Garcia at Contoura Facial Plastic Surgery in Ponte Vedra Beach, FL.
Tags