How to Get the Most Out of Your Chemical Peels
Brookes Pittman, APRN | 05/15/2018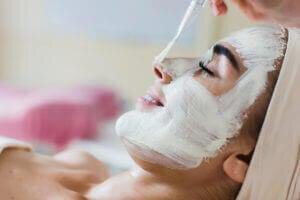 If you are looking for a way to amp up your skin care routine, then we have a variety of solutions for you including chemical peels. As a way to help combat fine lines and wrinkles, get rid of acne, help with skin texture, and hyperpigmentation, chemical peels are an easy and effective solution. But to take things even further, we have a few tips to help you get the most out of your chemical peel each and every time. Let's take a closer look.
Watch the Sun
When it comes to your skincare, the sun may as well be your nemesis— especially after you get a chemical peel. Because a chemical makes your skin a lot more sensitive and susceptible to sunburns, we encourage all of our patients to stay out of the sun until their face has completely healed. To help keep your skin even more protected, make sure you are wearing sunscreen even if you're only going to be spending a few minutes outside.
Use Anti-Aging Cleansers and Moisturizers
One of the things that we encourage our patients to use as part of their skincare is a multistep process. For instance, after getting a chemical peel, we encourage our patients to use anti-aging cleansers and moisturizers that contain ingredients like glycolic acid and hyaluronic acid to help plump up the skin. However, if your skin is extremely sensitive right after your chemical peel, use a gentle facial cleanser and moisturizer that doesn't' have any harsh ingredients and then reset your anti-aging skin care routine after your skin has calmed down.
Get Them Regularly
If you really want to see results from your chemical peels, make sure that you are getting them done regularly. Depending on the type of peel you get, your skin concerns, and your lifestyle will help us determine how frequently you should be getting them done. Are you ready to schedule a chemical peel at Contoura Facial Plastic Surgery? Contact our Ponte Vedra Beach office today and call (904) 686-8020.
Tags