How Blepharoplasty Helps You Look Younger
Dr. Roberto Garcia | 01/22/2020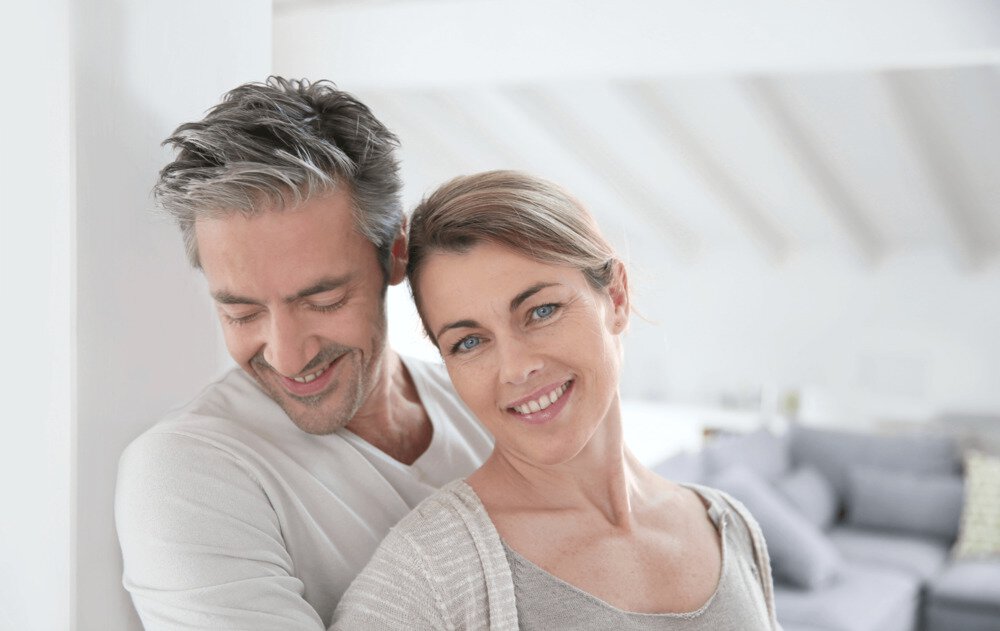 Eyelid surgery, also known as blepharoplasty, addresses saggy or droopy eyelids, which can make men and women look older than they are. Our eyelids have the thinnest, most delicate skin on the body, so it's not surprising that they shown signs of aging earlier than other areas. When the skin around the eyes sags or droops, it can make a person look tired, sad, or even angry. Eyelid surgery can minimize age-related changes and restore a more refreshed, youthful appearance to the eyes.
Choosing the right plastic surgeon
Double board-certified plastic surgeon Dr. Roberto Garcia is the founder of Contoura Facial Plastic Surgery in Ponte Vedra Beach, FL. He is a well-respected plastic surgeon who lends his expertise in helping his patients in the Jacksonville, FL area obtain beautiful, natural-looking results. An eyelid lift can help turn back the hands of time by exposing a more youthful, awakened appearance and, in some cases, improved vision as well. Here is some helpful information about upper and lower eyelid lift surgery and how it can refresh the skin around the eyes.
Signs you may need eyelid surgery
An eyelid lift can have a dramatic effect on a person's appearance and even their self-confidence. This procedure is performed on patients who are experiencing a loss of elasticity of the skin as part of the aging process. Here are some of the most issue that can be improved with eyelid surgery:
Drooping eyebrows
Sagging upper eyelids
Bags under your eyes
Decreased peripheral vision
Put your best face forward
There are different reasons why individuals in the Jacksonville area consider an eyelid lift. For some people, it is a cosmetic concern, while for others, it may be a medical need. Cosmetic eyelid surgery strictly performed for aesthetic reasons can improve a person's appearance. As we get older, the upper and lower eyelids can become saggy and bags take up residence under the eyes. Eyelid skin is already delicate, so when collagen production decreases with age, the eyelid area loses elasticity. An eyelid lift can produce significant results by tightening the skin around the eyes, removing wrinkles or puffiness, and providing a younger appearance.
Correct vision disturbances
Another reason an Jacksonville individual may need an eyelid lift or blepharoplasty is for medical purposes. Generally, a medical need for an eyelid lift is due to excess skin on the upper eyelid that sags low enough that vision is impeded. Even under the eyes, if medical devices like glasses are hindered by extremely lower eyelid puffiness, then a patient can have a medical need for eyelift surgery. In general, the cosmetic need for an eyelid lift is the most requested, but in some cases, a person may need a functional blepharoplasty to enhance their life.
Surgical eyelid options
As with all cosmetic procedures or surgeries, consulting with a qualified plastic surgeon like Dr. Garcia at Contoura Facial Plastic Surgery is the first step. It is his mission to deliver your anticipated results so you can love how you look. He offers three different types of eyelid surgery and can determine which one would be the right solution for you. Everyone has different shapes to their eyes and various concerns on what they need for their eyelid procedure, so consulting a board-certified plastic surgeon is critical for your success.
Here are the main types of eyelid surgery:
Lower eyelid surgery: The main focus is to remove wrinkles and puffiness under the eyes, and improve the patient's appearance.

Upper eyelid surgery: The main focus is to improve the patient's appearance and leave a more open, rounded look to the eye. It can also restore the medical function of the eye by removing excess skin that is impeding a patient's vision.
Good candidates for eyelid surgery
The best candidates for this procedure are both men and women who are in good health with realistic expectations. While eyelid surgery can enhance your appearance and build confidence, it will not dramatically change how you look. During your consultation with Dr. Garcia, treatment options will be discussed in detail based on your specific needs. A detailed account of your medical history will be taken. It is essential to be open and honest about any preexisting conditions, including disclosure of any eye diseases, including glaucoma, dry eyes, or detached retina.
Recovery
This outpatient surgery is typically completed in about two hours, depending on the treatment area. During recovery, a patient's eyes will be swollen, red, and some bruising will occur since the eyelid skin is so delicate. Ice packs can provide relief and assist in expediting the healing process. It will take a few weeks for everything to heal. During that time, women should refrain from wearing makeup, and contact lenses are generally not worn. Once the swelling subsides, contact lenses can be worn if a patient feels comfortable. As with any cosmetic surgery, being patient and following your plastic surgeon's post-op instructions is key to getting the best results. Your new, fantastic results can last for up to a decade or longer.
An eyelid lift or blepharoplasty could be the solution you have been searching for to have a significant impact on your overall appearance. If you are interested in an eyelid lift, then call or schedule a consultation with double board-certified plastic surgeon Dr. Roberto Garcia of Contoura Facial Plastic Surgery in Ponte Vedra Beach, FL today.
Tags