How Do I Know If I Need Blepharoplasty?
Dr. Roberto Garcia | 03/18/2020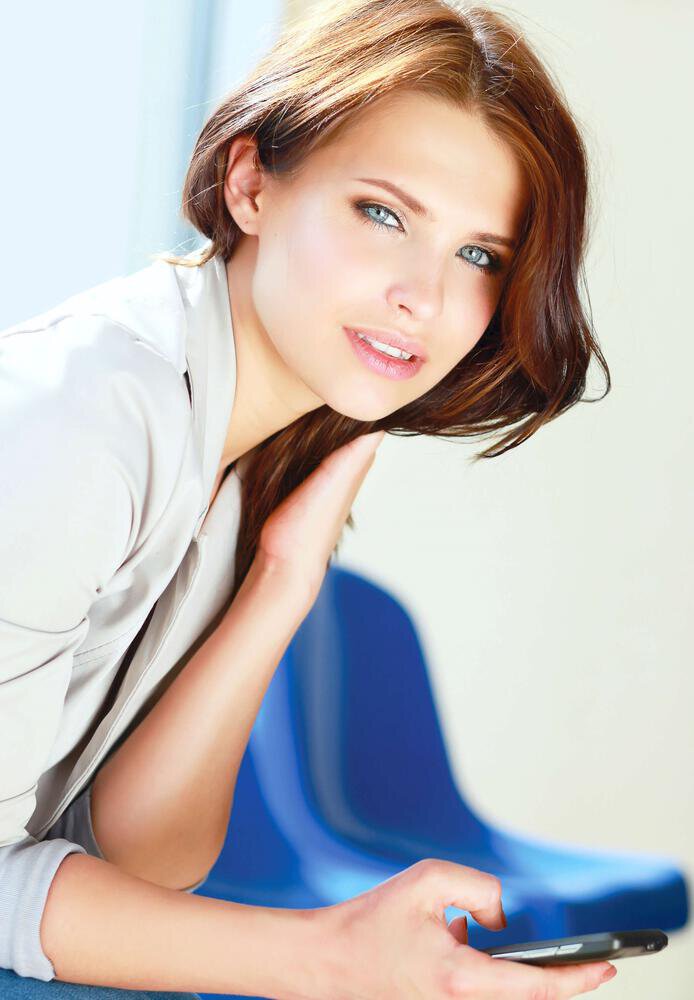 When it comes to aging, the delicate skin around the eyes seems to be the first place to show it. Facial injections, like BOTOX® or dermal fillers, are excellent options to eliminate cosmetic concerns like Crow's feet, but sometimes a blepharoplasty is needed to eliminate sagging or puffy eyelids. Patients needing eyelid surgery in Jacksonville can turn to double board-certified facial plastic surgeon, Dr. Roberto Garcia, for help.
Dr. Roberto Garcia is the founder of Contoura Facial Plastic Surgery located in Ponte Vedra Beach, FL. As one of the premier surgical and nonsurgical centers in the Jacksonville area, Dr. Garcia and his experienced team are dedicated to providing the highest quality of care and service to their patients. Whether a medical need or solely for cosmetic reasons, individuals considering eyelid surgery should have an open discussion with a facial plastic surgeon, like Dr. Garcia. Read on to learn more about what signs to look for and who may need this type of procedure.
What is blepharoplasty surgery in Jacksonville?
Eyelid surgery in Jacksonville should be performed by a qualified, experienced facial plastic surgeon like Dr. Garcia. Blepharoplasty, also known as eyelid surgery, is a surgical procedure to improve the appearance of the eyelids. It can be performed on the upper, lower, or both eyelid areas. Whether a person is experiencing functional problems with sagging eyelids or cosmetically wants to improve their appearance, eyelid surgery can be a rejuvenating experience. Eyelid surgery can treat:
Puffiness or bags under the eyes
Excess skin or fine wrinkles on the lower eyelid
Drooping skin on the lower eyelids
Sagging skin that disturbs the natural contour of the upper eyelid, sometimes impairing vision
What are the signs you need blepharoplasty surgery?
Eyelid surgery is a common procedure that involves lifting and tightening the skin around the eyes. Loose, sagging, or puffy skin around the eyes can affect the appearance of the lower and upper eyelids. In some cases, individuals have problems with both areas of the eyes. By removing this excess skin or puffiness, Jacksonville men and women can have a more refreshed, youthful appearance, and, in some cases, help improve a person's ability to see.
Here are some typical signs it may be time to see a plastic surgeon about eyelid surgery and questions to consider prior to the consultation:
Do your eyes always look tired or puffy, even with plenty of sleep?
Do you always have bags under your eyes?
Do your lower eyelids sag down that the whites of your iris consistently show?
Does the skin on your upper eyelids sag?
Do you have trouble seeing because your upper eyelids droop down so far?
Do your upper eyelids feel heavy, making it challenging to keep your eyes open?
What are some factors that can lead to eyelid surgery?
Excess, sagging skin around the eyes can make individuals look stressed or tired, even if they are not. Some Jacksonville patients need this type of medical help to eliminate drooping eyelid skin, causing vision difficulties hindering everyday life or common tasks of driving or reading. For women, even putting on makeup is easier with smoother upper eyelids that have fewer folds of excess skin. Eliminating fine lines, extra folds of skin, puffiness, even dark circles can help a person look more alert and possibly improve their quality of life. Factors that can contribute to saggy or puffy eyelids leading some individuals to consider eyelid surgery are:
The natural process of aging causes eyelid skin to lose elasticity
Genetics can predispose individuals to dark circles, eye bags, or puffiness
Excess sun exposure
Excess squinting
Long nights (not getting enough sleep)
Using the wrong skin care products
Being too aggressive when removing eye makeup
Continually rubbing or pulling at delicate eyelid skin
Even though blepharoplasty is extremely common among older patients, there is not an age parameter on this type of surgery. It all depends on the individual, their aesthetic or functional needs, and how their eyelid skin has aged. Some younger patients, in their 20s or 30s, genetically predisposed to heavy, puffy eyelids may have a vision impairment, much like with elderly patients. The best way for patients to know if they are ready for a blepharoplasty surgery is to seek the professional opinion of a plastic surgeon who performs this type of surgery. Dr. Garcia has helped countless Jacksonville patients determine if they are the right candidate and enjoy the many benefits of surgical eyelid rejuvenation.
If you are unsure, you need eyelid surgery, then let double board-certified facial plastic surgeon Dr. Roberto Garcia and the qualified medical team at Contoura Facial Plastic Surgery in Ponte Vedra Beach, FL help. They can evaluate your needs and answer any additional questions you may have regarding eyelid surgery. We invite you to call our office and schedule a consultation with Dr. Garcia today.
Tags