How Long Can I Expect My Dermal Filler Results to Last?
Dr. Roberto Garcia | 02/19/2020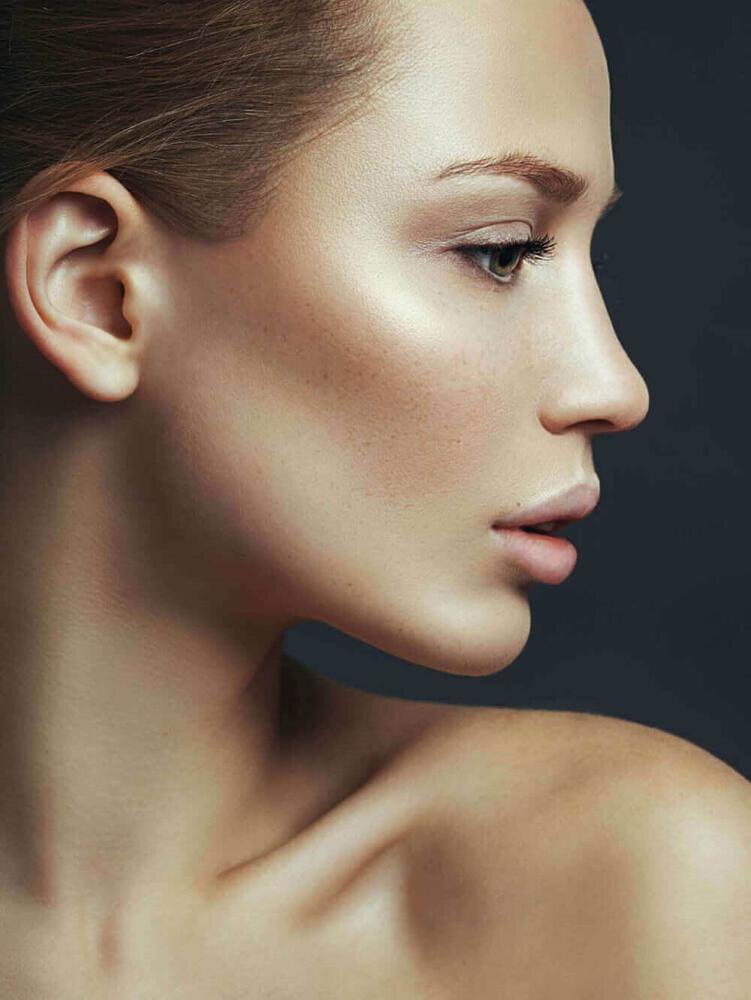 Age is one of the main culprits to older-looking skin, but dermal fillers can be the answer to taking back that youthful appearance. Dermal fillers are a modern medicine marvel, along with muscle relaxers like BOTOX®, keeping both women and men looking younger. Injectable fillers can address a variety of cosmetic issues like deflated-looking skin, facial lines, and wrinkles. Dermal fillers are the noninvasive solution to treat these cosmetic complaints and reveal younger-looking skin. For women and men in the Jacksonville area, it has never been easier to look more vibrant and years younger, especially with help from an expert like Dr. Garcia.
Contoura Facial Plastic Surgery in Ponte Vedra Beach, FL wants to provide each patient with amazing cosmetic results. Founded by Dr. Roberto Garcia, a double board-certified plastic surgeon of facial and reconstructive surgery, his private practice is a premier center in the Jacksonville area. Dr. Garcia and his excellent team offer a myriad of nonsurgical anti-aging treatments, and dermal fillers are generally at the top of every patient's list.
When it comes to injectable treatments, one of the first questions asked is, "How long do dermal fillers last?" Read on to answer this question and find out some helpful tips on how to get the most out of your dermal filler results.
How do dermal fillers work?
A single dermal filler treatment can give patients instant results. Today, there are a variety of fillers designed to target different areas, allowing patients the option to forgo a surgical procedure like a facelift. Dermal filler injections can provide subtle changes to the face while increasing collagen production to create smoothness, fullness, and restore a more youthful appearance in the following areas:
Give lips a fuller appearance

Restore facial volume to cheeks

Minimize fine lines and wrinkles around the mouth

Reduce under-eye shadow or dark circles under the eyes

Minimize the appearance of facial scars due to acne or an accident
Why are dermal filler results temporary?
Dermal fillers work by creating a natural occurrence of enzymes, such as hyaluronic acid. Because of this factor, over time they are slowly metabolized by the body. The rate at which this occurs dramatically affects how long a patient's dermal filler results last. A single dermal filler treatment can typically last 6 to 12 months, and in some cases, even longer. Results will vary by person and are based on a couple of factors:
Type of dermal filler used

Facial areas injected (dermal fillers last longer in areas where less facial movement occurs)

Patient's skin type based on age and lifestyle
How to increase the longevity of a dermal filler treatment?
Dermal fillers can eliminate those signs of aging skin like fine lines and wrinkles while adding volume or fullness to the skin for a more youthful, dewy appearance. After treatment at Contoura Facial Plastic Surgery, many patients ask for pointers on how to make dermal filler results last longer. Some factors can prolong treatment results, such as:
Skincare health
Keeping skin moisturized and hydrated by drinking plenty of water can enhance the effect of hyaluronic acid-based fillers like Juvéderm®. Even combining the effort of using skin care products that will complement your dermal filler treatments will help promote longevity.
Reduce stress inducers
While stress is a factor difficult to avoid with daily life, it can accelerate the aging process. Patients who incorporate stress relief techniques, such as yoga, running, or even meditation, find it beneficial to take on daily stress factors and promote healthier skin. Jacksonville patients who minimize their stress levels notice positive effects on their skin, resulting in extending their dermal filler results.
Limit sun exposure
A problematic issue for Jacksonville patients living in sunny Florida is avoiding sun exposure, but sun damage is a common factor for aging skin. Patients should wear a daily sunscreen of SPF 45 or more while avoiding overexposure to the sun. Consistent protection with sunscreen or wearing a hat when outside will only help maintain a patient's dermal filler results.
Regular treatments
The best way patients can extend their dermal filler results is to schedule regular maintenance appointments. Getting periodic dermal filler touch-ups, before the effects of injectable treatments wear off, helps train targeted facial muscles to respond more effectively to the filler material while keeping new lines or wrinkles from forming.
The next steps for patients to determine which dermal filler or combination of injectables they will need is to be evaluated by a Jacksonville-based, board-certified plastic surgeon like Dr. Roberto Garcia. Dr. Garcia and his entire team at Contoura Facial Plastic Surgery in Ponte Vedra Beach, FL is dedicated to providing the highest level of care to each patient. During a private one-on-one consultation, patients can discuss their cosmetic concerns with Dr. Garcia so that he can determine the course of action to best suit your needs. If you are interested in dermal fillers and looking for an anti-aging solution for your appearance, please contact our practice to schedule a consultation today.
Tags