How Not to Look Like You're Wearing A Halloween Costume After Having a Facelift
Brookes Pittman, APRN | 10/30/2018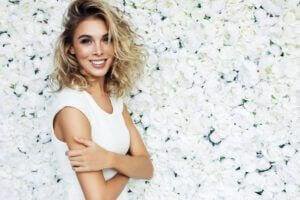 If you have gotten to that point in your life where you're sick of getting Botox and fillers and you just want your skin to stop drooping, then it may be time to finally pull that trigger and get a facelift from Contoura Facial Plastic Surgery. Although we may not be able to make you look like your 19-year old self, we can certainly help reduce some of the signs of aging by literally lifting and tightening the skin on your face. But after we send you home, there are a few things that you can do to help heal faster and not look like you're wearing a spooky Halloween costume.
Once The Bandages Are Off
You're going to look like you're decked out in a Halloween costume when we send you home because your face will be wrapped up in mummy-like bandages for a day or two. Once we give you permission to remove your bandages, that's when you will be able to take a closer look at the scars, help ease the swelling, and start feeling like your normal self again.
Watch The Swelling
One of the fastest ways for you to start looking and feeling like yourself again is to get rid of the swelling. Try combining an over-the-counter anti-inflammatory like ibuprofen with soft ice packs that conform to the face. Although you may be tempted to use heat to help with swelling, make sure that you only ice it.
Try to Take It Easy
Even if you have a big Halloween party to attend a few weeks before the big day, try to stay home and take it easy. The more you baby yourself, the faster you are going to heal which means that you may be able to attend the real Halloween parties. Recovering from a facelift can be exhausting, but the results will be well worth it. To learn more about how you can recover afterward, schedule an appointment with us at our Ponte Vedra office and call us today at (904) 686-8020.
Tags