How Soon After Eyelid Surgery Can You Wear Contacts?
Dr. Roberto Garcia | 08/12/2020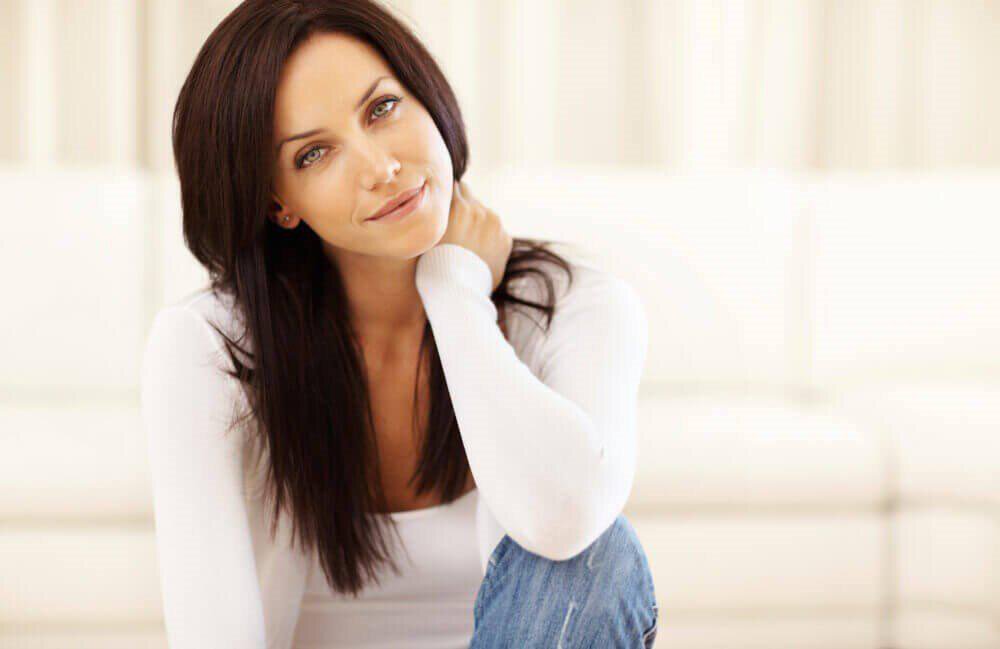 Blepharoplasty, can rejuvenate a person's appearance by treating excess skin, bags under the eyes, and more. Whether or not a patient needs upper or lower eyelid surgery, even both, it can provide both functional and cosmetic benefits to restore the area around the eyes. Because of this procedure's many benefits, blepharoplasty is one of the top five cosmetic procedures performed throughout this country every year. It can rejuvenate the area around the eyes by treating excess or sagging skin, drooping upper or lower eyelids, even improve a person's line of sight that can hinder individuals with everyday tasks like reading or driving.
Dr. Roberto Garcia is a double board-certified plastic surgeon and founder of Contoura Facial Plastic Surgery in Ponte Vedra Beach, FL, a premier surgical and nonsurgical aesthetic facility where Dr. Garcia has helped countless patients in the greater Jacksonville, FL area, particularly with eyelid surgery. This is an excellent cosmetic procedure that enables men and women to get rid of saggy, excess skin, and puffiness that makes them looked stressed or tired. Read on to learn more from Contoura Facial Plastic Surgery about caring for yourself after eyelid surgery and what guidelines to follow when it pertains to wearing corrective eyewear again, like contact lenses.
Eyelid surgery Ponte Vedra Beach and what you should know
For men and women in the greater Jacksonville, FL area, eyelid surgery can transform tired, droopy-looking eyes by removing excess, loose skin on the upper eyelids or underneath. It is becoming an increasingly popular procedure among elderly patients as eyelid skin becomes thinner with age, causing laxity, or patients heaviness in the upper eyelid area, causing impaired vision. Even extreme puffiness or "bags" under the eyes can inhibit a patient's ability to wear corrective eyeglasses or contacts. Medical or functional eyelid surgery can correct these issues and help Jacksonville men and women look years younger in the process.
How long does it take to recover from eyelid surgery?
While lower eyelid surgery can reduce the appearance of puffiness by eliminating excess fat and skin, upper eyelid surgery can help loose, overhanging eyelids that are heavy due to lax skin and tissue. Patients generally have a short recovery period after blepharoplasty. During the first 48 hours, patients will notice slight bruising and swelling, but cold compresses can reduce these side effects around the eyes and face. Bandages will be placed over the incision sites to help with the healing process and can be removed in a few days. Stitches will be removed in about a week unless dissolvable ones are used that do not require removal. Most patients return to normal activities after about 7 – 10 days, with most swelling and bruising dissipating after two weeks.
Do I need to stop wearing contact lenses after upper eyelid surgery?
While patients can continue to wear contact lenses up till the day of surgery, they won't wear them during the actual procedure. Patients will need to bring eyeglasses to their appointment to wear afterward and be prepared not to wear contact lenses for about 1 – 2 weeks after eyelid surgery. The main reason is to limit touching or pulling the eyelid area near the incisions to allow for proper healing and avoid the risk of infection. In general, lower eyelid surgery patients should stop wearing contact lenses for about two weeks. Upper eyelid surgery patients should avoid wearing them for about a week. After that timeframe, if a patient is still experiencing discomfort or swelling, they should continue to wear their corrective eyeglasses and seek a consultation with their plastic surgeon. When starting to wear contact lenses again, it is beneficial to begin slowly by wearing only a few hours each day and build up from there.
Before eyelid surgery, patients should make sure their eyeglasses are in good working condition and have lenses with the correct prescription. Jacksonville-area men and women should be prepared not to wear contact lenses for a couple of weeks and solely rely on their corrective glasses for clear vision until fully healed. To find out if you are the right candidate for lower or upper eyelid surgery, schedule a consultation with Dr. Roberto Garcia at Contoura Facial Plastic Surgery in Ponte Vedra Beach, FL. Dr. Garcia will listen to your concerns, do a thorough evaluation, and answer any questions to effectively address any medical or cosmetic issues. We are also now offering online consultations to virtually visit our office from the comfort of your own home.
Tags