How To Find A Rhytidectomy Plastic Surgeon In Jacksonville
Dr. Roberto Garcia | 12/04/2019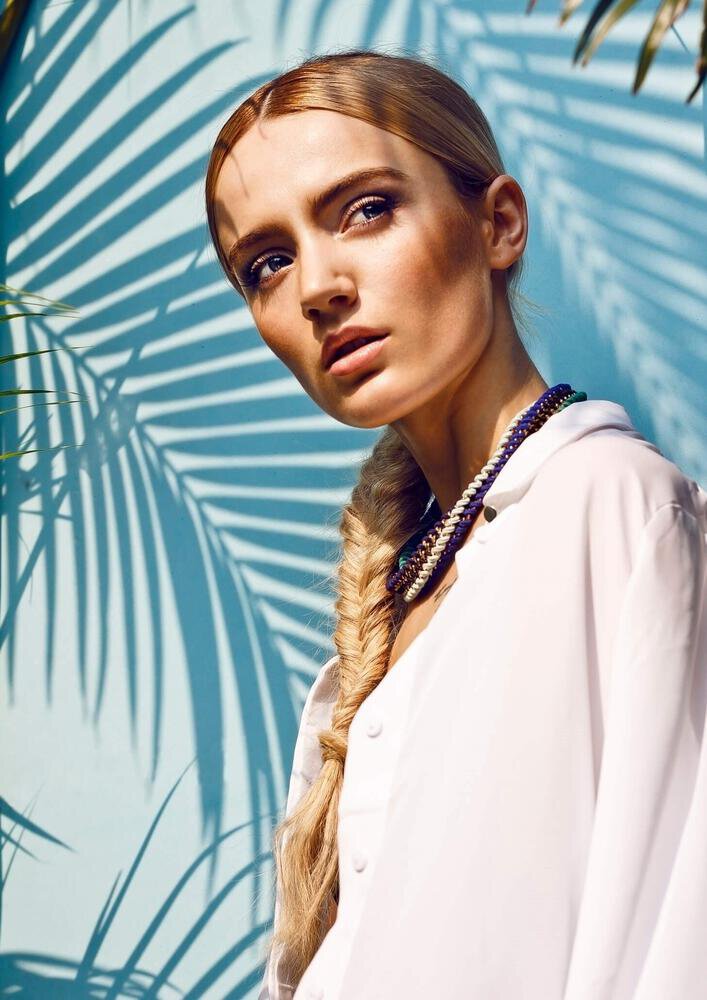 Skin tone, texture, and appearance all get altered with every decade. The body begins to produce less collagen and our skin becomes less firm, so it is less able to bounce back into shape. With the loss of elasticity over time, skin becomes loose in appearance and wrinkles begin to set in. As mature facial skin begins to droop and sag, it can leave men and women looking older than they may feel.
A facelift, also known as rhytidectomy, is a delicate and intricate surgical procedure to combat wrinkles, loose skin, sagging jowls, and other signs of aging. Board-certified facial plastic surgeon Dr. Roberto Garcia of Contoura Facial Plastic Surgery is one of the leading facelift surgeons in the Jacksonville, FL, area. Dr. Garcia is well-known for his natural-looking, beautiful results. If you are considering a rhytidectomy, finding the right surgeon is essential. Below, Dr. Garcia outlines some helpful guidelines to point you in the right direction.
A facelift surgeon's experience counts
Every person's face evolves or changes at its own pace over the years. Elements such as sun exposure, stress, lifestyle choices, and heredity all affect how a person's facial skin will change with age. A facelift or rhytidectomy is a restorative procedure to help both women and men minimize the visible signs of aging on their face and neck. Regardless of how advanced or minimal your needs are, you need a plastic surgeon, preferably a facial plastic surgeon, who has experience and the right qualifications. A plastic surgeon who performs rhytidectomy surgery on a regular basis will have the knowledge to handle the needs of patients in their 40s up to their 70s. It is in your best interests to find a facelift surgeon in Jacksonville like Dr. Garcia, who has a reputation for success and the facelift results to prove it.
Facelift options and surgical skill
With today's advanced surgical techniques, there are various types of facelift options available to accommodate the needs of each patient. It takes surgical skill and a creative eye to create natural-looking results that meet each patient's aesthetic goals. Depending on their facial needs and age, some patients may only need a mini facelift, a popular facelift technique for patients in their 40s. Patients in their 50s or older may require a more extensive rhytidectomy procedure or full facelift. Some men and women may need facial rejuvenation help in a specific area, such as their forehead or around their eyes. An experienced, well-versed facial plastic surgeon like Dr. Garcia can optimize the facelift options available to give each patient the aesthetic results they desire.
Patient recommendations or referrals
Searching the Internet for facelift surgeons can be a great start, but it can also make the process a daunting task. Getting patient recommendations or referrals can help reduce the time it takes to find a qualified rhytidectomy plastic surgeon in the Jacksonville area. If someone you know has had cosmetic help, you can see their results firsthand and have a good reference point to start finding a plastic surgeon. Ask questions to find out if they were comfortable with their surgeon and liked their surgical center. You want to see visible signs of excellent results, and learn how they felt during the whole experience. This information may help you move that plastic surgeon to the top of your list.
Your rhytidectomy consultation
As with any cosmetic procedure, invasive or noninvasive, a consultation with the plastic surgeon is a vital step. A surgeon should have the surgical experience and board certifications, and also possess excellent listening skills. Your plastic surgeon should provide a thorough assessment, listen to your concerns, and give you options for a successful outcome. A facial plastic surgeon like Dr. Garcia of Contoura Facial Plastic Surgery will spend time explaining the procedure and answering any questions you may have. You should feel like you are their priority, and they are taking care of you throughout your entire facelift experience.
A facelift or rhytidectomy is a personal experience and a decision that most women and men don't take lightly. When working with a plastic surgeon and their staff, you should feel like a priority from your consultation to your last postoperative appointment. If you want to reduce the signs of aging and look younger, finding the right facial plastic surgeon should be your first step. A facelift can reduce the signs of loose, sagging skin and wrinkles while rejuvenating your appearance. You can look years younger with the right facelift procedure, which means finding the right qualified plastic surgeon to perform it.
Dr. Roberto Garcia of Contoura Facial Plastic Surgery in Ponte Vedra Beach, FL, is an expert facelift surgeon. With his years of medical training, surgical experience, and artistic ability, patients in the Jacksonville, FL, area can turn to Dr. Garcia for facial plastic and reconstructive surgery. If you are considering a facelift or are in need of facial rejuvenation help, we invite you to schedule a consultation with Dr. Garcia today.
Tags