I Have Fat Eyelids and Puffy Eyes! Facts About Eyelid Surgery
Dr. Roberto Garcia | 12/18/2019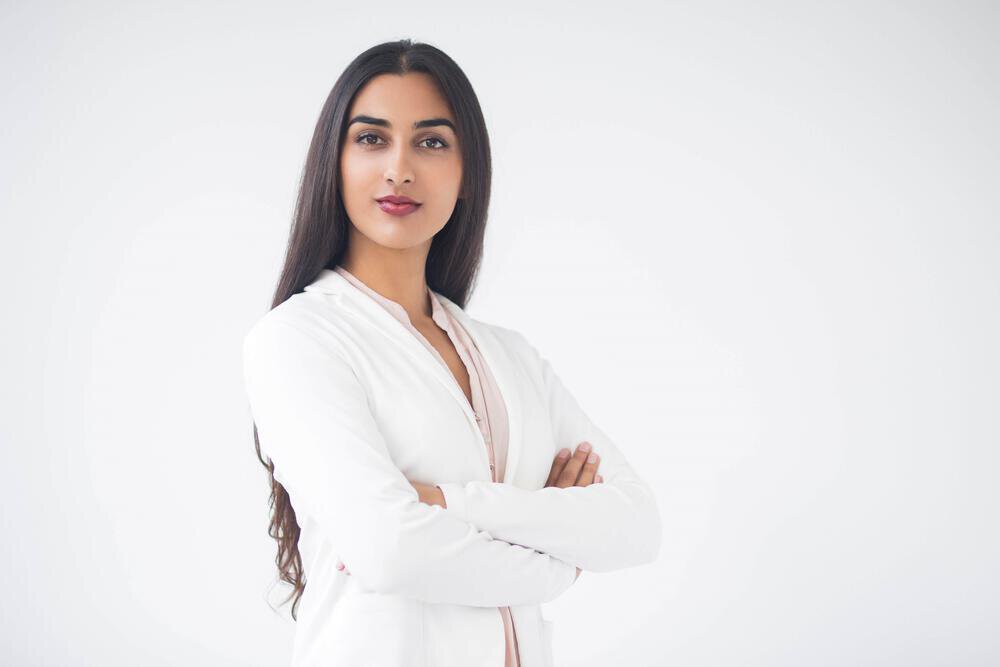 Eyelid lift surgery can help men and women restore a younger-looking appearance to their eyes. Eyelid lift surgery, also known as blepharoplasty, is becoming a popular cosmetic surgery procedure for many individuals. This procedure gives patients excellent results and gets rid of fat eyelids and puffy eyes. Contoura Facial Plastic Surgery in Ponte Vedra Beach, FL, was founded by double board-certified plastic surgeon Dr. Roberto Garcia, who is skilled in eyelid lift procedures. Surgical blepharoplasty patients in the Jacksonville, FL, area can look younger and more refreshed after undergoing eyelid surgery.
Medical reasons to undergo eyelid surgery
Eyelid surgery helps patients by essentially "lifting" the eye area and removing excess, loose skin. This procedure has increased in popularity, especially among older patients. The skin around the eyes is thin and delicate, so when individuals get older, eyelids can begin to droop or sag. In some cases, this excess eyelid skin can hang low enough that it impedes a person's line of sight.
Another medical need for eyelid surgery is due to extreme puffiness or bags under the eyes. In some severe cases, eyeglasses are not able to be worn due to extreme lower eyelid puffiness. A functional blepharoplasty, which means surgery needed for medical reasons, is actually quite common. This surgery not only eliminates a patient's medical concerns but can also help them look years younger.
Read below as Dr. Garcia and his medical team at Contoura Facial Plastic Surgery provide additional information about eyelid surgery with six facts to help you make your decision.
1. You have options for eyelid lift surgery
Eyelid lift surgery is not a one-size-fits-all procedure. There are customized options that allow the procedure to be uniquely tailored to each person. Some patients may only need puffiness removed under their eyes, while others may need a lift for just their upper eyelids. Jacksonville-area women and men can discuss their trouble areas with Dr. Garcia at Contoura Facial Plastic Surgery to determine the best option for their unique situation.
2. The results are long-lasting
While the results of many cosmetic surgeries need to be tweaked over time, that is not necessarily the case with eyelid surgery. The majority of patients can enjoy the benefits of this restorative procedure for a long time. For those who do need a touchup, BOTOX® can be beneficial in helping the eyes look more youthful again.
3. Eyelid surgery can help you see better
Most people choose to have cosmetic surgery so they can enhance their looks. While eyelid surgery can assist with that goal, it can also help patients see better. When your skin sags around your eyes, it can impede your vision. Once the skin is removed, your vision will be restored without the hindrance of restrictions.
4. You can stay awake during eyelid surgery
Many people do not like the idea of going under anesthesia. Blepharoplasty patients can remain awake during eyelid lift surgery. Dr. Garcia uses a type of sedation to help keep patients comfortable during the procedure, much like what is used when having wisdom teeth removed. Patients can feel relaxed without the worry of going entirely under for this cosmetic procedure.
5. Your scars will not show
Some individuals worry about getting eyelid surgery because they are nervous about residual scars. Experienced Jacksonville, FL, plastic surgeon Dr. Garcia has the experience to make incisions that are hidden in the body's natural creases. Over time, the scars will fade away entirely, so it is highly likely you will not be able to notice you had the surgery.
6. Patience is key
Even though you will notice some immediate results after surgery, especially if drooping eyelids impede your vision, it will take months to see your final results. Your eyelids will improve over time, so patience is vital. In 6 – 12 months, you will be able to notice the full benefits of your procedure.
Insurance may cover the costs
Cosmetic procedures are typically considered elective surgery, but eyelid lift surgery, or functional blepharoplasty, is an exception. For many, this may be deemed a necessary surgery to restore medical function to the eyes if the upper eyelids are impeding your vision. Also, for men and women who wear eyeglasses for vision assistance, puffiness under the eyes may make that difficult. Your eyelid lift surgery may be fully or partially covered by insurance if it is considered a medical need.
Schedule your consultation with Dr. Garcia
A person's eyes can take a heavy hit when it comes to aging. Wrinkles, droopy eyelids, and even diminished vision are issues older patients may face when it comes to the skin around the eyes. An eyelid lift procedure with double board-certified plastic surgeon Dr. Roberto Garcia can be the much-needed answer to battle aging skin around the eyes. If you are ready to look younger and more refreshed, eyelid lift surgery could help you. We encourage you to schedule a consultation with Dr. Garcia at Contoura Facial Plastic Surgery in Ponte Vedra Beach, FL, today.
Tags