Learn The Difference Between A Liquid Facelift and A Surgical Facelift
Dr. Roberto Garcia | 06/10/2020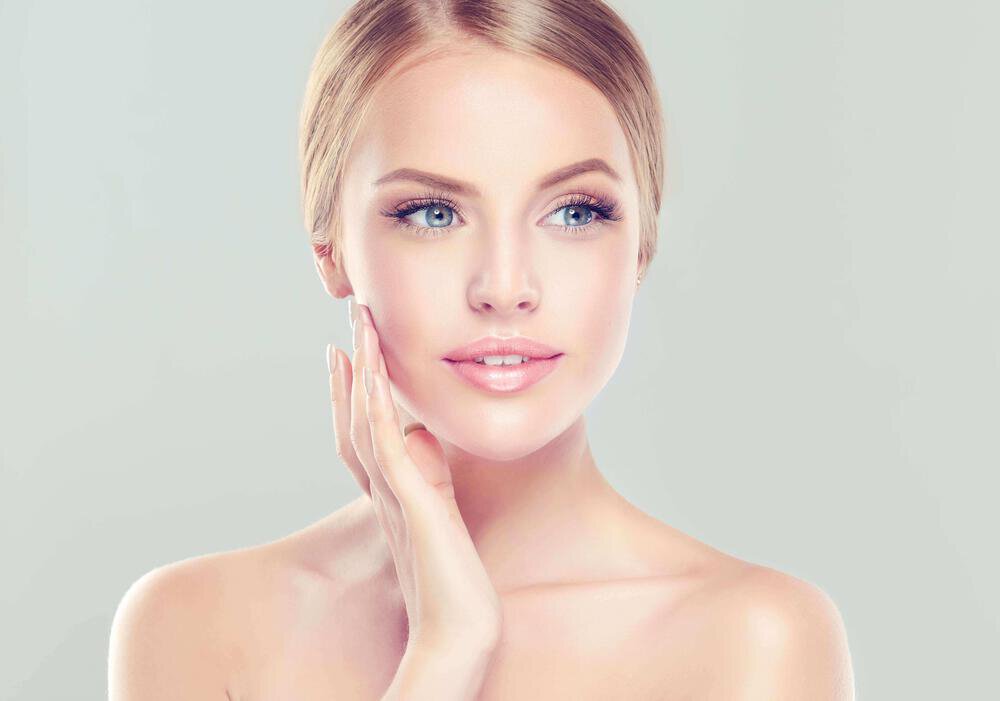 For the majority of men and women, the earliest signs of aging begin to appear on the face. Some people may develop fine lines and wrinkles earlier than others due to genetics, lifestyle choices, and other factors. Fortunately, cosmetic surgery offers a wide array of exciting and effective anti-aging treatment options to help patients turn back the clock and restore a more youthful appearance. For patients who begin to notice lines and wrinkles at a relatively young age or whose complaints are fairly mild, undergoing a major surgical procedure may be several years away, though they are still interested in enhancing their look. In these cases, a liquid facelift may be the perfect solution for addressing many of the signs and symptoms of facial aging without going under the knife.
Double board-certified facial plastic surgeon Dr. Roberto Garcia and the expert team at Contoura Facial Plastic Surgery are proud to offer the latest and most innovative surgical, nonsurgical, and noninvasive options to help Jacksonville, FL patients look their best and feel more comfortable in their own skin. While both procedures have the ability to produce dramatic, long-lasting, and stunning results, the surgical facelift and nonsurgical liquid facelift each offer patients a unique set of benefits. Read on to learn more about these two highly popular options, and discover which may be most appropriate for you.
What is a facelift?
Whether you are describing a traditional surgical facelift or a liquid facelift, the goal is always the same: to reduce the signs of aging and achieve a more youthful look overall. In fact, surgical and nonsurgical facelifts are able to treat many of the same concerns, including fine lines and wrinkles, hollow cheeks, and drooping eyelids. However, the two procedures are vastly different when it comes to the techniques used, the recovery period, the longevity of results, and more.
Liquid facelift vs. surgical facelift
When it comes to determining which facelift option is most appropriate for you, there are several important factors to consider. Some of the most notable differences between a surgical facelift and liquid facelift include:
How the procedures work
Most people in Jacksonville, FL are somewhat familiar with the process of a traditional facelift, which typically includes general anesthesia, surgical incisions, and excision or tightening of the skin. In some cases, the surgeon may also utilize liposuction or other procedures during a surgical facelift, including a brow lift or blepharoplasty, to further enhance the patient's results. A surgical facelift usually takes about 2 – 3 hours and may require an overnight stay for observation.
A liquid facelift, on the other hand, involves a personalized combination of injectable dermal fillers and relaxers. During a liquid facelift at Contoura Facial Plastic Surgery, one of our highly experienced expert injectors will administer a local anesthetic to minimize any discomfort and then strategically inject a selection of fillers and relaxers, such as JUVÉDERM®, Restylane®, and BOTOX® A liquid facelift can typically be performed in a matter of minutes, with the patient being able to return home or to work afterward.
Severity of complaints
While a liquid facelift can certainly improve the appearance of hollow cheeks, dark undereye circles, and fine lines, the surgical facelift is undoubtedly able to address a longer list of concerns, including more advanced signs of aging, such as:
Fine lines and wrinkles
Deeper lines and wrinkles
Deep facial folds
Sagging jowls
Downturned mouth
Drooping brow
Loose skin
Angry or tired appearance
Because a surgical facelift can correct more severe complaints, the results are often more dramatic than those of a liquid facelift. In fact, most patients who undergo surgical facelift surgery appear up to 5 – 10 years younger!
Recovery period
One of the most appealing aspects of the nonsurgical facelift is the fact that there is almost no downtime required, especially when compared to the recovery period associated with a surgical facelift. Following a liquid facelift, most patients are able to resume their normal daily activities, including returning to work, with few restrictions and no downtime.
Patients who undergo traditional facelift surgery typically experience discomfort, swelling, and bruising, which may require them to take up to 1 – 2 weeks away from work and other social engagements. More strenuous activities, including exercise, may be off-limits for a longer period of time.
How long the results last
When performed by a qualified, experienced, and knowledgeable plastic surgeon, the results of a surgical facelift can last for up to 10 years. However, it is important for patients to understand that the aging process will not stop, and subsequent surgery or treatment may be needed in the future.
Although improvements from a liquid facelift can be visible almost immediately, making the procedure attractive for patients seeking fast results, they, unfortunately, will not last as long as the outcome of a surgical facelift. Many relaxers, such as BOTOX, may need to be re-injected every 3 – 4 months, while dermal fillers can last between 6 – 18 months.
Which type of facelift is best?
The choice between a surgical facelift and a liquid facelift is ultimately a personal one and comes down to several factors. Patients should consider the severity of their concerns, lifestyle constraints, work obligations, their financial situation, and other variables when deciding whether a traditional facelift or a nonsurgical facelift is most appropriate for them.
During your initial consultation at Contoura Facial Plastic Surgery, our caring team, led by double board-certified facial plastic surgeon Dr. Roberto Garcia, will thoroughly evaluate your case and help determine which option may help you best achieve your goals and fit your needs. Call our Ponte Vedra Beach, FL office today to schedule your appointment, or take advantage of one of our convenient online consultations from the privacy and comfort of your own home. We look forward to helping you restore the smooth, firm, glowing skin of your youth through one of our many exciting surgical or nonsurgical treatment options!
Tags