A Light Chemical Peel Vs a Traditional Chemical Peel
Brookes Pittman, APRN | 04/30/2017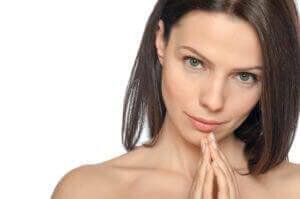 Taking care of your skin can seem like a full-time job— if you want to do it right. By cleansing, exfoliating, and wearing sunscreen every day, you can help get rid of dead skin, regulate oil, and protect it from the sun's harsh rays. However, there are some other things that you should be doing on a semi-regular basis as well— including getting a chemical peel. Here at Contoura Facial Plastic Surgery, we offer two type of chemical peels: a light chemical peel and a traditional one. Read on to learn more.
A Light Chemical Peel
Light chemical peels can be done either once a week or even once a day, depending on your skin type and the problem being treated. Made up of three types of chemicals: glycolic acid, lactic acid, and fruit acid, a light chemical peel is used to smooth and brighten skin, treat dryness, help reduce the appearance of fine lines and wrinkles, clear up acne, and get rid of uneven pigmentation.
A Traditional Chemical Peel
A traditional chemical peel should only be done every month and usually, is made up of just glycolic acid. By stripping your skin of the top few layers, a glycolic peel works to treat the same areas of concern as a light chemical peel: wrinkles, acne, scars, and pigmentation. However, because a traditional chemical peel is more concentrated, it will make your skin a lot more sensitive and tender afterward. Lasting an average of 10-15 minutes, both a light and a traditional chemical peel can be done in our office before work or even on your lunch break. By adding a chemical peel into your skincare routine, you will notice smoother, healthier skin than ever before. To learn more about chemical peels or to schedule an appointment with one of our facial experts, contact Contoura Facial Plastic Surgery today!
Tags