The Male Facelife - Taboo No More
Dr. Roberto Garcia | 12/28/2021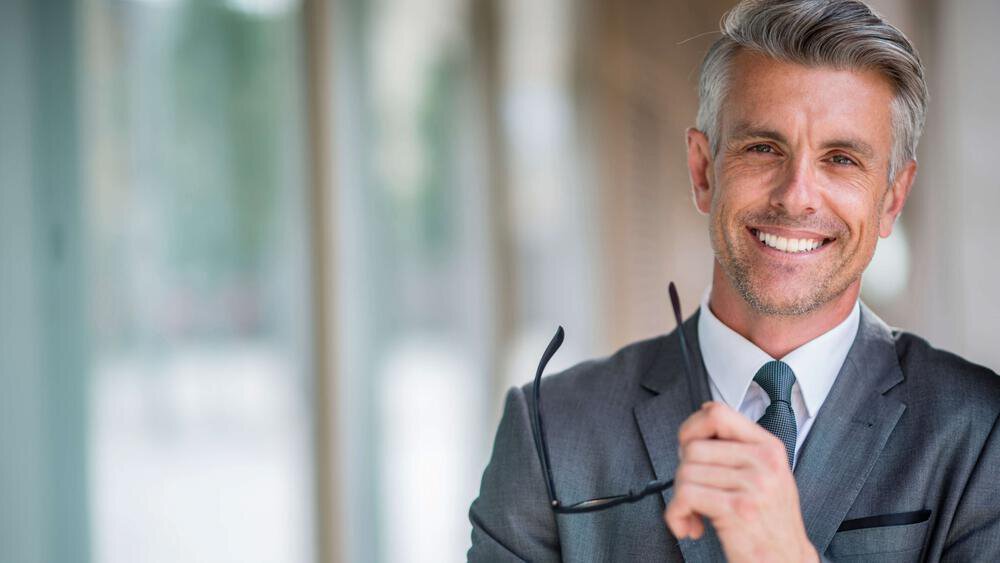 For a very long time, cosmetic procedures such as facelifts have been broadly targeted at women, however as times change so do perceptions. Recently, more men have been going under the knife and having procedures like rhinoplasties or facelifts.
To think that many men are afraid of stigma regarding cosmetic surgery is in fact quite ironic.
Did you know that the entire plastic surgery industry as we know it is a result of male patients? It's true! Cosmetic surgery began when doctors began attempting to help disfigured veterans coming back from the first world war.
Of course, they were not the first to do it – skin grafts are reported to have been performed as far back as 800 BC in India. Reconstructive and cosmetic surgery is nothing new – it's the stigma that is a recent development; however, it appears that progress is happening in that regard.
In the 1960s, with the development of silicone, the industry started to expand, but it was the 1980s when the push for awareness started to gain traction. This is when women became the targeted audience as social norms at the time dictated that men at least appeared to pay less attention to their physical appearance.
As with anything, too much of a good thing is a bad thing. Some people tend to go overboard when a new or exciting solution pops up in their life. Stigmas began to develop as a result of a combination of abuse of plastic surgery, advances in technology that had yet to happen, poor practice and excessive media coverage.
The reality that people are now beginning to become aware of, is that most people have a legitimate, medical need to feel good about their appearance. If you look good, as a rule, you feel good as well – or at least better than if you didn't. Man, woman or other, if you don't feel good about your appearance, it can have a real effect on your self-esteem, your self-perception and your mental health. Physical health follows mental health, so you see that cosmetic surgery is a legitimate medical need.
To care about your appearance is not, and truly never has been, a strictly feminine quality. Many men who work face to face with clients are now having the procedure performed in order to remain competitive in their careers. Likewise, many top-level execs are also going under the knife for the same reason. The Wall Street Journal recently published an article on a male designer that went under the knife and whose stigmas are being addressed and displaced.
There is a prevailing misconception that a facelift is going to result in more feminine features, but this could not be further from the truth! When a man undergoes this cosmetic procedure, it is going to bring out their masculine features. The result is a more youthful, rejuvenated, and refreshed look.
A facelift can bring out a man's jawline, actually resulting in a stronger, more masculine look. As the tides change and attitudes open to the idea, men now stand to benefit greatly. A male face life, while procedurally remains the same as a female, does come with slightly different considerations which can affect the way the procedure is performed.
One major driver of stigmas in the past was the idea that plastic surgery will make you look artificial and again this is plain and simply incorrect. When performed correctly, these procedures result in a more youthful appearance. A facelift will help remove lines, wrinkles, and other signs of aging. Loose skin in the neck area can also be addressed and remedied through a facelift procedure.
This is perhaps the ultimate power move that a man can make – smashing stigmas, putting yourself in terms of your health and how you feel first. A facelift can help you remain more competitive in your career. It isn't only the rejuvenated appearance that men stand to benefit from, but the confidence that comes with it is what resonates socially and that is one factor that makes getting a facelift a potentially life-changing procedure.
Roberto E. Garcia, M.D., F.A.C.S. is the founder and principal of Contoura Facial Plastic Surgery, the premier center for facial plastic and reconstructive surgery in Northeast Florida, serving Ponte Vedra Beach, Jacksonville, and St. Augustine. The key to being successful with your surgery is simply in choosing the most experienced and skilled plastic surgeons with the best track record. Dr. Roberto Garcia is one of the most talented plastic surgeons that the country has to offer, which means that you can have confidence that your appearance and health are in the best hands available.
With stigmas evaporating and trends heading in the favor of masculine self-care, it is a wonderful time to take advantage of the culture of our age. Feel free to get in touch with us at Contoura Facial Plastic Surgery to learn more about plastic surgery and cosmetic procedures such as the facelift and we will be happy to guide you with more information.