From Man to Man: How to Tell If You Need Fillers
Brookes Pittman, APRN | 01/30/2018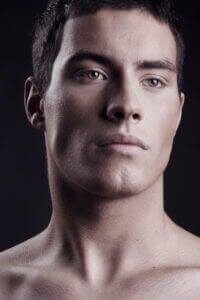 When you think of a manly man, you think rugid— you know a burly man with a beard, wearing a flannel shirt, and chopping down wood with an ax. However, even the manliest men out there need to pay close attention to the condition of their skin and their skincare routine. Whether you choose to clean your face with a $50 facial cleanser or the literal salt of the earth, there is one treatment that every man should consider doing at least once: getting facial fillers.
Wrinkles Around the Mouth
Even if you have a massive beard that covers up the majority of your face, you will still fine lines and wrinkles around your mouth as you age. If you have started to notice that you have wrinkles around your mouth when you are relaxed, then this may be a sign that you should consider getting facials fillers.
Loss Of Volume In the Cheeks
Men have thicker skin— literally— which usually means that they won't start to see signs of aging, like volume loss, as fast as females their own age. If, however, you have finally started to notice a loss of collagen in your cheeks, then you may want to consider getting facial fillers. By strategically placing fillers in and around your cheeks— you can get a more youthful appearance in no time.
Anti-Aging
It used to be that investing in yourself was considered vain, but we now have evidence of the physical and emotional benefits of doing so. Investing in facial fillers is a great way to invest in yourself and combat those fine lines and wrinkles. Plus, in conjunction with good skincare and some of our other procedures, dermal fillers can act as an anti-aging product. Let's face it, no matter what you do for a living, it's important that you look professional. With facial fillers from Contoura Facial Plastic Surgery, we will give you natural results that will make you look more presentable. Ready to schedule your consultation? Call our Ponte Vedra Beach office today at (904) 686-8020
Tags