Man Up: How to Prepare for Your Facelift
Brookes Pittman, APRN | 02/15/2019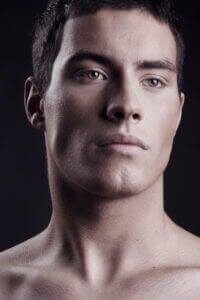 You may think that getting a facelift isn't very manly, but what's manlier than looking like your best self? Nothing in our book. If you have lost a lot of volume in your skin and have developed a lot of fine lines and wrinkles, then a facelift may be the perfect solution for you. By lifting, tightening, and smoothing the skin across your face, we can help you get a natural, youthful, and manly appearance. To make sure that your surgery goes as smoothly as possible (no pun intended) we have created a list of a few steps for you to take.
Stop Smoking
Smoking may have been cool when you were in your twenties, but with so much research and scientific evidence out there, it's definitely lost its cool. If you are a smoker, make sure that you quit at least two weeks prior to surgery. Smoking helps lower your body's ability to naturally heal itself after surgery which may put you at a greater risk of infection.
Avoid Anti-Inflammatory Drugs and Herbal Supplements
The last thing that you want is to come out of surgery looking like you got a bar fight. Even though you will have some swelling and bruising, we encourage patients to avoid anti-inflammatory drugs or herbal supplements before surgery because it may increase bruising. To get a detailed list of what herbal supplements you should avoid, contact our office.
Schedule a Ride Home
Make sure that you arrange to have a friend or family member pick you up from surgery and take you home. Also, arrange for someone to stay with you for at least a couple of days to help you move around and stay more comfortable. Are you ready to live life feeling even more confident about yourself? If so, schedule your facelift consultation with us today at our Jacksonville office and call us at (904) 686-8020
Tags