The Manly Man: 3 FAQ's About Facial Fillers
Brookes Pittman, APRN | 03/30/2017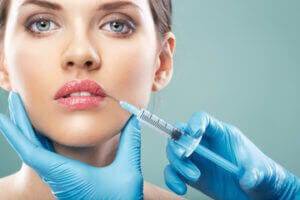 When you typically think of facial fillers, images of middle-aged women likely come to mind. And although middle-aged women continue to be the most popular group of patients to get fillers, they aren't the only ones. In fact, it is getting more and more common for men to get fillers but not without getting some questions answered first. If you are a male who is wanting to get facial fillers done but are a bit skeptical, we have created a list of three of our most frequently asked questions to help you decide if it's the right thing for you. Read on to learn more.
Will My Friends Be Able to Tell?
Just as with any procedure, there is no definitive way to answer this question. For instance, if you get a lot of fillers then your friends are more likely to notice. Additionally, if your friends are more observant than other people, they will also notice. However, if you want subtle results, then the doctors at Contoura Facial Plastic Surgery will give you just that.
Will I Look Like Something Was Done?
When you leave our office, you won't have to worry about people noticing that you got something done. By simply filling in small lines and wrinkles around your nose, cheeks, and mouth, you will notice dramatic results, but others shouldn't be able to spot them.
Will I Look Plastic?
It's very rare that we get patients who come into our office and want to look plastic— especially men. With years of experience, our doctors and medical aestheticians will be able to give you injections while making you look as natural as possible. By injecting the right amount of fillers into the right places across your face, it's our priority to make sure that you look far from plastic. As a male, there is a lot of stigmas associated with getting cosmetic surgery done. However, here at Contoura Facial Plastic Surgery, we ensure that all of our patients leave the office looking as natural as possible. If you would like to learn more about getting facial fillers or if you would like to schedule an appointment, contact Contoura Facial Plastic Surgery today!
Tags