Why Microblading is Taking the World By Storm
Brookes Pittman, APRN | 06/30/2017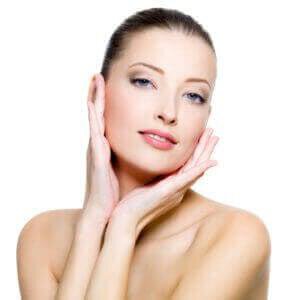 There are some things that you did in the '90's that you likely now regret: that tramp stamp, those overalls, riding in your friends souped up Honda Civic hatchback, and more than anything, those skinny eyebrows. And although you can erase most of those memories, sometimes those skinny eyebrows seem like they're here to stay. Because full, dark eyebrows are all the rage right now, those skinny eyebrows may leave you feeling more like your 1990 self than you care to admit. Luckily, with a unique procedure called microblading, we at Contoura Facial Plastic Surgery can fill in your eyebrows to make you look and feel more like you're in 2017. Read on to learn more.
What is Microblading?
As a unique procedure, microblading is designed to implant pigment with brush-like strokes into the skin around your eyebrows. Similar to tattooing, microblading will give you a more natural, subtle look but without the permanence of cosmetic tattooing. Let's just say that you'll have those thicker, Cara Delevingne brows that all of your friends will covet.
How Long Does It Last?
The annoying thing about being a woman has to put makeup on every morning— especially when you have to pencil in your brows. With microblading, you can shave some serious time off of your morning routine by getting rid of the need to fill in your eyebrows. Lasting an average of one to three years, microblading will be worth your time and give you results that last.
Does It Hurt?
A procedure like this has to be painful, right? Wrong! One of the many benefits of microblading is that it is virtually pain-free. In fact, most patients only complain of a slight amount of discomfort. If you want to get rid of your TLC cassette tapes and your '90's eyebrows, consider getting microblading. To learn more about microblading, contact Contoura Facial Plastic Surgery today and schedule an appointment.
Tags