New to Plastic Surgery? What It Can Do For Your Happiness
Brookes Pittman, APRN | 03/30/2018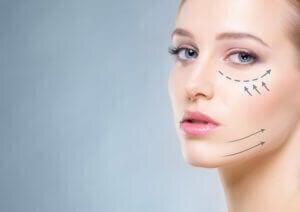 It can seem like there are two types of people in this world: those who age well and those that, to put it lightly, don't. If you fall into the ladder category and feel like your age is having a toll on your self-esteem, you may want to consider a procedure from Contoura Facial Plastic Surgery. And although it's true that money— and plastic surgery— can't buy you happiness, they certainly can help. According to a study published in Science Daily, in a study conducted of 550 patients, most of them exhibited more happiness, enjoyment, and self-esteem after their appearance had been surgically altered. Here are a few ways we can help.
Dip Your Toes In
If you're not ready to commit to a surgical procedure like a facelift, then we may recommend you start by figuratively dipping your toes in and trying a non-invasive procedure. Here at Contoura Facial Plastic Surgery, we offer patients a variety of different non-invasive procedures ranging from fillers to Contoura fat transfer. During your initial consultation at our office, we will go over all of your non-invasive options and help you decide which ones will give you the results you want.
Try A Back Float
If you are looking for a way to get longer lasting results without having to go under the knife, then you may want to try some of our laser procedures like Intense Pulsed Light Photofacials which are designed to treat a variety of skin concerns like hyperpigmentation, fine lines, birthmarks, acne scars, and more.
Dive Right In
If you are the all or nothing kind of person, then you may want to dive completely into plastic surgery. With a combination of both surgical and non-invasive treatments, we can help create a customized plan that's catered toward you and the results that you want. Whether that's a facelift and fillers or a combination of a variety of treatments. Don't let your self-esteem suffer a second longer. Whether you want to dip your toes in or dive right in, we have a variety of treatment options for you. Ready to learn more? Schedule a consultation at our Ponte Vedra office today: (904) 686-8020.
Tags