The Perfect Rejuvenation Treatment For Fall - Micro-Needling + Growth Factors
Brookes Pittman, APRN | 09/15/2016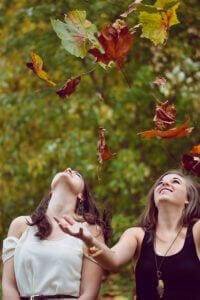 Are you ready for those holiday parties? They will be here before you know it! Fall is the perfect time to try this trending, easy, non-surgical way to treat fine lines and wrinkles and give your skin a rejuvenating boost - it's Growth Factors combined with Micro-Needling. Read on to learn more:
The addition of Growth Factors to a Micro-Needling procedure is an excellent way to to activate cellular renewal. They play an important role in maintaining the skin's youthful appearance by increasing cell renewal, collagen and elastin production.
Micro-Needling uses small needles to make evenly spaced micro-wounds on your skin. This generates a wound-healing response, encouraging your body to produce new collagen which thickens and plumps your skin. This softens fine lines, wrinkles and improves your skin's texture and tone. The micro-wounds allow serums, gels and growth factors to be more effectively absorbed. Micro-Needling can be used on the face and the body. A topical anesthetic is applied prior to treatment to minimize any discomfort. The length of the needles will vary depending on how deep into the skin the needles need to penetrate. The deeper the penetration, the more dramatic the results. The treatment can take anywhere from 15-20 minutes depending on the area being treated, with down-time of one to two days.
What's the benefit of combining these procedures? These facial rejuvenation treatments can take years off the appearance of your skin. When the growth factors are applied to the micro-wounds created by Micro-Needling, the repair process is dramatically enhanced. If you are curious to know more, we invite you to call to schedule a consultation appointment with Dr. Garcia, today: (904) 686-8020.
Tags